Orlando Bloom will be Face of Boss Orange for Men {Fragrance News} {Celebrity Perfume}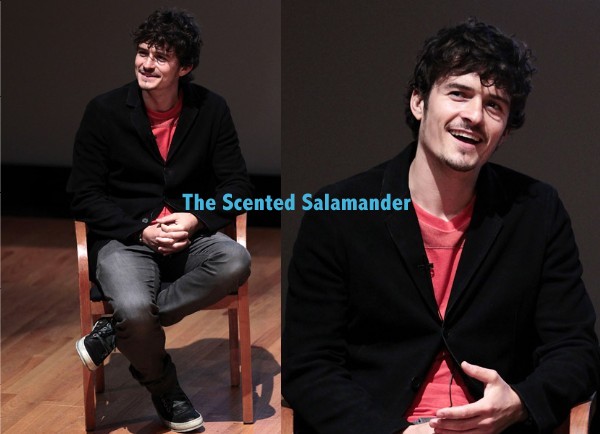 Photos ©J. Kohen

Actor
Orlando Bloom
will follow in the footsteps of girlfriend and future wife
Miranda Kerr
who lends her face to Victoria's Secret scents and the other Boss Orange spokesperson for the feminine aisles,
Sienna Miller
...
Boss Fragrances have let the thespian announce that he will grace the ads for the upcoming masculine counterpart of Boss Orange for women. Bloom said,
"
BOSS Orange is a brand I immediately identified with because it has a laid back, spontaneous quality I relate to,
"
We found the perfect pictures to illustrate the sincerity of this statement. Check out above the
photos taken at the 2010 Adam Jeffrey Katz Memorial Lecture Series at The Rockefeller University on June 2, 2010 in New York City
. Not only is Bloom looking unmistakably laid back but he is wearing a coral orange tee-shirt.
The advertising campaign with Orlando Bloom however will not officially be a global one but restricted to Europe. Fear not though as thanks to the Internet, we're pretty sure the ads will know no frontiers. Is it still relevant to think in terms of local advertising campaigns especially when you hire an international star? Funny.
In related news, Johnny Depp confirmed that neither Orlando Bloom nor Keira Knightley will be in Pirates of the Caribbean 4 although Penelope Cruz will be a new addition.
Via
People