Mary J. Blige My Life (2010): Full Disclosure Now {New Perfume} {Celebrity Fragrance}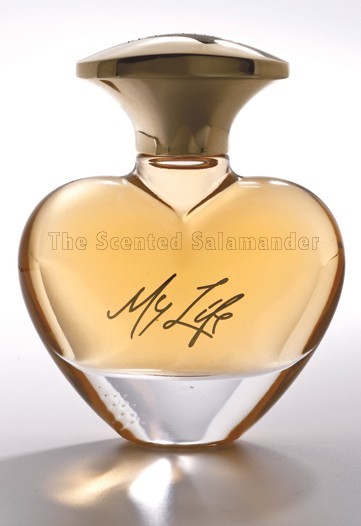 After an
initial report
in 2008 about her upcoming fragrance and
a teaser
given to an Italian magazine last month,
Mary J. Blige
is telling it all to WWD this morning: how her fragrance came about, what it represents for her. Beyond the perfume notes, there is a history of violence (the regular sight of women fleeing naked out of their homes to escape the physical abuses of their husbands), a story of conquest of one's self-esteem, a struggle to affirm life over death (she contemplated suicide.) Although I am not familiar with Mary J. Blige's work and life, I had been able to perceive that people find her inspirational and now I understand better why. The singer is inspired to use the style of speech of an Evangelical priest while describing very correctly the capacity of perfume to embody a series of contrasts, even contradictions. Perfume really is or can be a mirror in the narcissistic sense but also in the sense of destiny-gazing and divination, anticipating the next developments, the next desires in one's life.
"it's a special tribute to us as women. My fans and I are smart now. We know we're smart now, but we didn't know it then. We know we're beautiful now, we didn't know it then. We're educated now, we didn't know it then. We're soft, we're edgy -- we're all those things. And I wanted this perfume to represent every female's everyday life."...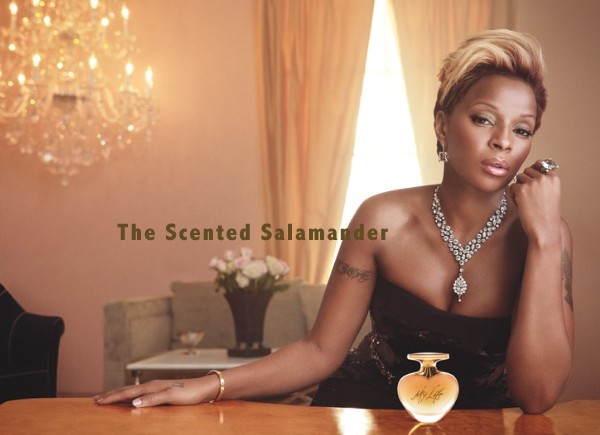 My Life by Mary J. Blige and Carol's Daughter will launch on July 31, 2010 exclusively on HSN instead of being accessible in department stores as is more common to see. Mary J. Blige is also an investor in the beauty brand.
The perfume created with Firmenich appears to be multi-faceted with top notes of gardenia petals, Bartlett pear and white freesia; the heart rests on tuberose, blooming jasmine, gold lily and apricot flower; base notes are cashmere woods, praline, sesame and incense.
Blige said that although she knew what she wanted from the start, she got a little clarifying help from a relative who happens to be professional fragrance developer: Pamela Baxter, president and chief executive officer of LVMH Perfumes & Cosmetics North America, also known as Aunt Pam to her (Baxter is married to an uncle of the singer's husband, Kendu Isaacs.) The result? Less wood in My Life.
$1 from every bottle sale will go to her foundation, the Foundation for the Advancement of Women Now.
Price: $46 for 1.7 oz. and will be sold with a clutch purse.
Via
WWD