Gianluca Bulega Parfums Amado Mio (2010): A Fougère Inspired by the Myth of Gilda {New Perfume} {Celebrity Fragrance}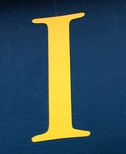 Italian couturier
Gianluca Bulega
's new perfume is called
Amada Mio.
It is said to be inspired by the myth of Gilda and the typical elegant and refined atmosphere of the 1940s era. The scent follows the launch in 2009 of the brand's debut fragrance
Amami Alfredo
.
The new fragrance is not what you would expect initially from a perfume meant to embody the sultriness of Gilda. Or at least it betrays a more sophisticated and distanced approach as the family of perfumes to which Amada Mio belongs, the
Fougères
, reveals. Fougères have become nearly masculine exclusives, with few exceptions; SJP
Covet
was one of them in the recent period...
Their touch of lavender, their barber-shop nuance makes them less femme fatale a priori and more gentlemanly according to the most common perceptions. Amado Mio though is not just a fougère, it is also said to offer facets which are richly ambery, floral, and chypré.
A note of Javanese Pepper is underlined as reinforcing the floral and spicy effects. (I was just saying regarding
a scent inspired by Bali
the other day that I would love to find a perfume with this characteristic smell, especially in its green, fresh version -- the smell is simply divine.)
Notes include: Damascus rose, pink acacia blooms, Provençal iris, orange blossom, sambac jasmine, peach-musk, sandalwood, Indonesian patchouli, tobacco and pepper cubeba leaves, vanilla pod.
The flacons were created by glass-makers Nason & Moretti.
Via
veraclasse.it
, Facebook