Jennifer Aniston Explains Lolavie, Just a Little (2010) {New Perfume} {Celebrity Fragrance}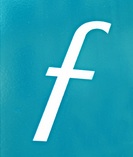 Following the news of
Jennifer Aniston
's upcoming perfume was playing a game of semantics in the past few weeks. It's now been confirmed that the fragrance is called
Lolavie
(
rather than Lola Vie
.) But the guessing game is not quite over yet and probably will not be anytime soon as Aniston reveals that the meaning of this newly coined word is too complex to be divulged to the public,
"It's a long story and honestly it's too personal to tell," she said. "But it has special significance." ....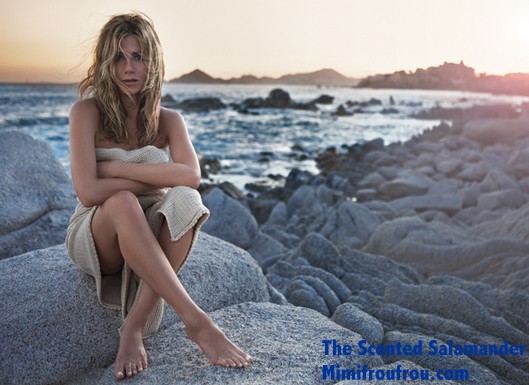 But we do learn about Jennifer Aniston's tastes in perfume. She is not a big fan of perfumey perfumes or strong sillages (she mentions her mother's Calèche and what might be her grand-mother's Jean Naté cologne [speculation alert] which she only describes as "a body splash that came in a big yellow jug that she kept by the bathtub") preferring natural smells. Her first fragrances were Miss Dior and Anais Anais. Her favorite scents out of the natural world are those of the beach and flowers on a spring morning.
Lolavie will be unveiled in the UK first at Harrods in June and won't come to the US before July 2010.
The perfume is described a bit elliptically for the moment being as being "
sexy and clean
" and "
floral, but not too flowery
." It's actually the whole point and the unadorned effect she is looking for. You know, that impression of someone smelling good without you being able to quite put your finger on it. "
I want people to go, 'What is that? You smell great!' But most of all I wanted it to smell natural
,"
The bottle is inspired by her love for modern architecture and it also recreates the shape of a wave. This modern art approach seems also reflected in another descriptive for Lolavie which Aniston proposes to see as a "
nonperfume perfume
."
Finally, a word of wisdom and self-confidence comes from the actress as she remarks that a good perfume is always a welcome addition,
"And if something is good, it doesn't matter if the marketplace is crowded. I thought it was an opportunity to go behind the scenes, and if it feels good, why not go for it? It's like being a producer and knowing the writers and stirring up ideas as opposed to being an actor for hire.
"
"A 50-ml. bottle will cost 30 pounds, or $46.50 at current exchange rates, at retail in the U.K., with the 85-ml. version priced at 40 pounds, or $61.95."
Via
WWD