Update on Jennifer Aniston Fragrance Lola Vie {Perfume News} {Celebrity Scent}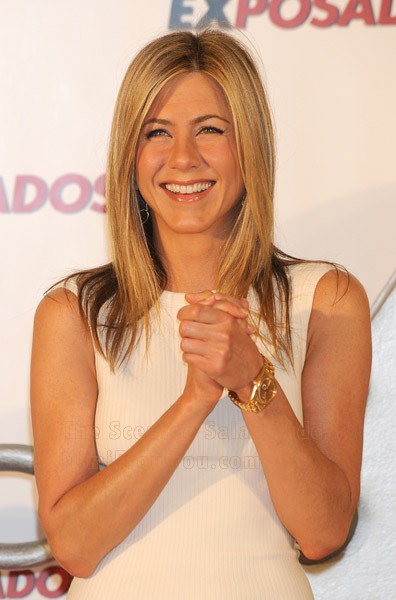 On March 30, 2010 © fotonoticias
A rep for actress
Jennifer Aniston
corrected the information that was published by Life & Style Mag earlier on today saying the name of the actress' first perfume is
Lola Vie
, not "Lola V." As I guessed, however intuitively looking at the cryptic Lola V, it is indeed a play on words and means what I thought it might mean...
Us Magazine
says that it translates roughly as "Laughing at Life" which is what I thought it sounded like (see
earlier post
today.) I guess the tabloid reference is not just in my head but in Jen's head as well. She knows most people perceive her as the ditched ex of Brad Pitt, are aware of her tensions with Angelina Jolie etc. What can she say but "Lol at Life!"(don't forget to give the whole episode the Gallic shrug too.)
As we know, it almost always sounds better in French when you have to stick a name on a perfume bottle. It's all part of the same sense of humor. Plus the expression "C'est la vie" is common enough in English.
If you continue to riff on the possible extensions of the play on words, in a whimsical sense, Lola Vie also sounds more like "Isn't Life Funny?" and then also, Lola, Live! (for Christ's sake!)
Well, this is the latest update. Hope it's the definitive one.