Opening of a New Parfums de Nicolaï Boutique in Paris & Launch of Sicily-Inspired L'Eau Mixte: The Report {Fragrance News} {New Perfume}
Our contributor
Yasmine
brought us back a report in words and images about the inauguration of the new Parfums de Nicolaï boutique located 45, rue des Archives which took place on April 15th, 2010. One can admire there the new scent called
L'Eau Mixte
inspired by a study on the grapefruit note as well as later on the memories of a trip to Sicily. Please stay tuned for a review of the new fragrance. -- MH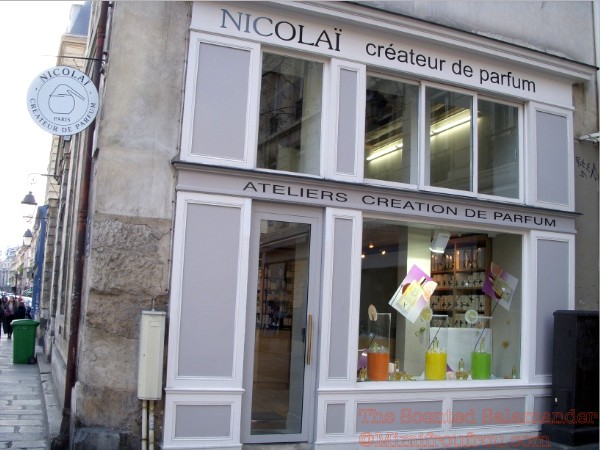 A New Parfums de Nicolaï Boutique where Simplicity is the By-Word, A Fresh Unisex Perfume Redolent of Citrus Fruits
by Guest Contributor
Yasmine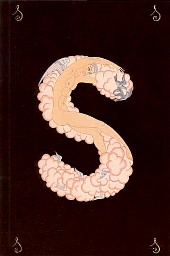 « Sicily? It evokes for me of one of the most beautiful trips I have made! » Patricia de Nicolaï, the creator of Parfums de Nicolaï told us. She went to Taormina last spring when the orange trees and lemon trees were in full bloom. Wherever her steps led her, from one grove to the other, on the road which snakes up to mount Etna, in the city which hangs over the sea, everything was redolent of citrus fruits and orange blossom. At that time of the year, contrary to preconceived notions, nature there is particularly green and lush!...

A view of old Paris in a neighborhood which has seen more and more perfumeries establish themselves in the area in the past couple of years.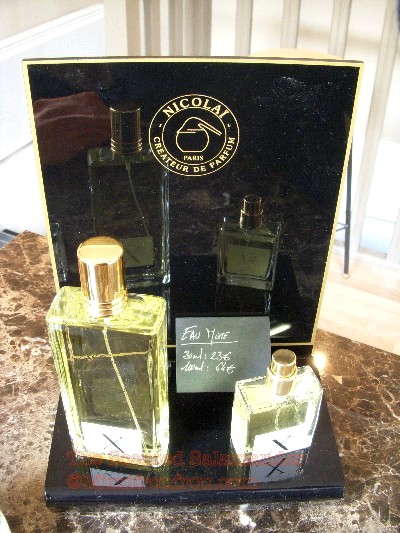 It is therefore not surprising that we find these hesperidic notes in L'Eau Mixte, her latest creation: in it there are dominant notes of grapefruit, lemon, orange, but also mint -- scents which are particularly refreshing.
Whoever has had the chance to travel to the country of Cyclops will also find a little bit of Sicily in the home fragrance variation. It resolutely showcases grapefruit and orange blossom notes.

Perfumer Patricia de Nicolaï and husband Jean-Louis Michau have gone independent while Guerlain (Jean-Paul Guerlain is the uncle of Patricia de Nicolaï) have been bought by luxury group LVMH.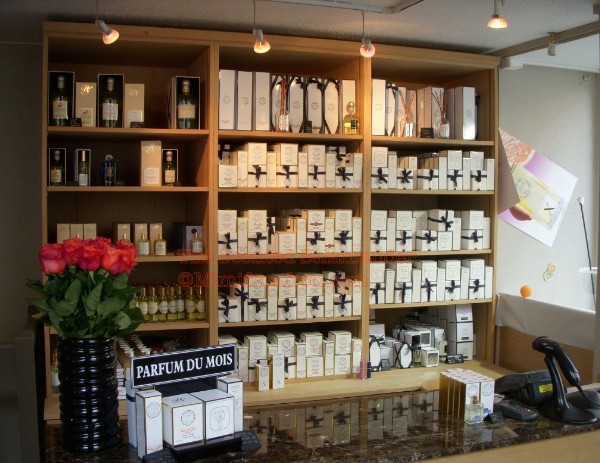 Jean-Louis Michau, the husband of Patricia de Nicolaï, has been assisting Patricia de Nicolaï since 1989 with great enthusiasm. He himself tackles the commercial side of the business. He was by her side for the launch of L'Eau Mixte in the recently opened boutique in the rue des Archives. The new store is located in the heart of the Marais, the historical neighborhood of the elite in the 17th century which is today at the forefront of fashion. Here, there is little in common with the Rococo decor of the boutique located rue de Grenelle. Everything here is simple, uncluttered, offering the sights of clear wooden panels and white walls. One discovers a simplicity which is in accord with the personalities of the creator and her husband. Indeed, they are not interested in celebrity. It is the perfume they want to put in the spotlight, not themselves ; Jean-Louis Michau confirmed it to us. He would like to add a picture of Patricia in the boutique to pay homage to her but if that were to happen, it would be put at the back of the store...