A Scent by Issey Miyake Eau de Parfum Florale (2010): Lipstick Jasmine {Perfume Review}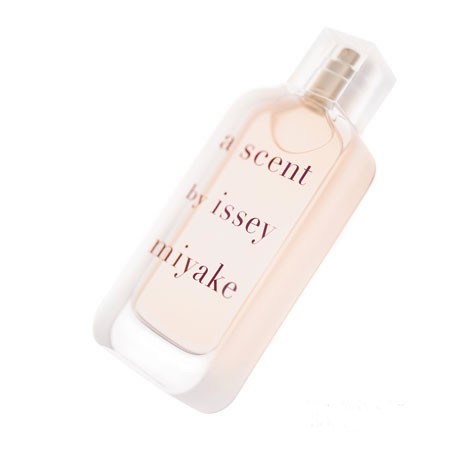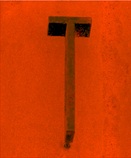 The new flanker to
A Scent by Issey Miyake
(2009) comes with a little bit of
a surprise factor attached to it
because - if you care to remember - the original fragrance was inspired by green smells and wide-open spaces like the Mongolian grasslands but also Mount Fujiyama; this is how the creative mind works: there are no contradictions, only layers of meaning, happenstance, collisions sometimes. The surprise in this case is that
Issey Miyake
was willing to let go of some of this poetic vagueness and abstract character to have the perfume become a floral composition. The couturier wanted to or saw some marketing logic in introducing a more intense version of the orignal Eau de Toilette but was not content with the idea of proposing only a new Eau de Parfum. The new scent was going to be a floral reinterpretation. The perfumer, the facilitator of designers' ideas, has changed too. Succeeding to Daphné Bugey, is now
Annick Ménardo
....
A line of continuity is nevertheless perceptible between the two compositions, so one should not expect a Menardo
coup de théâtre
although I was initially a bit surprised by the brusque opening of the scent.
My first impression of Eau de Parfum Florale was that it offered a strong overture smelling of a big cold ashtray full of cigarette butts, one of those with a lid that you just open by pushing down on a stick operating with a spring mechanism. Hyacinth the flower naturally has a smoky cigarette facet like that and it seems that Annick Menardo who already showed her affinity for pyrogenic notes in Black by Bulgari was not afraid to underline this aspect.
But the floralcy in this fragrance is really about jasmine. It captures, for me, the light, top notes of Jasminum Polianthum or Pink Winter Jasmine, its airier facet, and instead of bringing gravitas to it by bringing out next the animalic, feral facet of jasmine, it adds the city smells that are in hyacinth: cold cigarette and hot rubber. Either my nose gets used to this urban motif, or it manages to go from who-left-their-cold-ashes-on-the-carpet? to green.
Inevitably, I am reminded of Jasmin et Cigarette by Etat Libre d'Orange which associated jasmine with the scent of chain-smoking.
But the composition ultimately is what I would call a light, aerial jasmine. It does best when worn on a breezy day. It plays well with the air. It is a jasmine perfume which is not naturalistic but very much stylized. The drydown turns it into a cosmetic jasmine, as if it were the scent of a luxurious cream or lipstick. The peach is subtle, a bit fuzzy and tactile.
The longer drydown is delectable. There is in it an ingredient called Ambrox which mimics the scent of great-smelling skin. It just smells good in a voluntarily vague sort of way. Miyake's goal of wanting to create "
A smell as simple and beautiful as the air we breathe
," explains this style. It could also be the scent exhaled by a satin clutch bag when you click it open to take out your lipstick during an evening out.
People who already own A Scent and expect something new and provocative will be disappointed. It is clearly a flanker, but with twists. It uses the core structure of the previous perfume and then adds new tonalities. I am tempted to leave on a final parting note by calling it a "Lipstick Jasmine" like there is a Lipstick Rose by Frédéric Malle Editions de Parfum. You could also see it as one of the most elegant, and certainly understated, fruity-florals on the market.
Notes: jasmine petals, hyacinth; galbanum, ylang, jasmine, rose, peony; patchouli, Ambrox, moss.