Urban Decay Return to Fragrance with Revolver (2010) {New Perfume}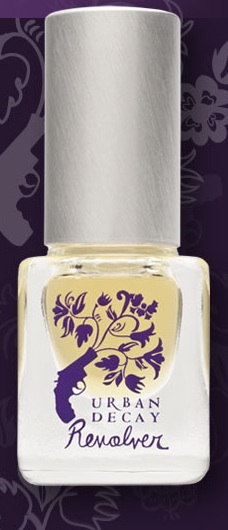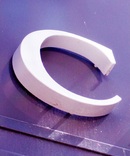 Cosmetics and makeup label
Urban Decay
owned by Castanea Partners since 2009 (also owners of
Betsey Johnson
) are turning again to perfume after a 6-year creative intermission and for a limited time only creating a web-exclusive event with the release of
Revolver
perfume oil. Their first venture in this arena was in 2004 under the Falic Group with the launch of a trio of fragrance oils called
Pistol
,
Sin
and
Go
. The label is reconnecting with a similar playful fragrance universe originally described as "
feminine, dangerous and fun
." In 2010, the Urban Decay girl still likes to shoot from the hip.
"Smith and Wesson ain't got nothin' on Urban Decay! Be armed and sensuous with our new fragrance, Revolver, a powerfully sexy weapon of love, and an urbandecay.com exclusive." ...
Since then, the metaphor of the perfume as weapon and lady's pistolet of sorts has been popularized in perfume circles by French niche brand
Juliette Has a Gun
created in 2006.
Revolver perfume oil
has "electric top notes" of lychee and pineapple leaf. The core of the scent rests on a "sultry fig." The base notes are "sheer yet potent" with notes of Egyptian Musk and amber.
The choice of an oil carrier in contrast to an Eau de Toilette one is emphasized to call attention to the staying power of the scent.
The roll-on is priced at $26 and will be available from April 27th, 2010 at urbandecay.com.