W Magazine Visits Serge Lutens's Abode in Marrakech {Fragrant Readings}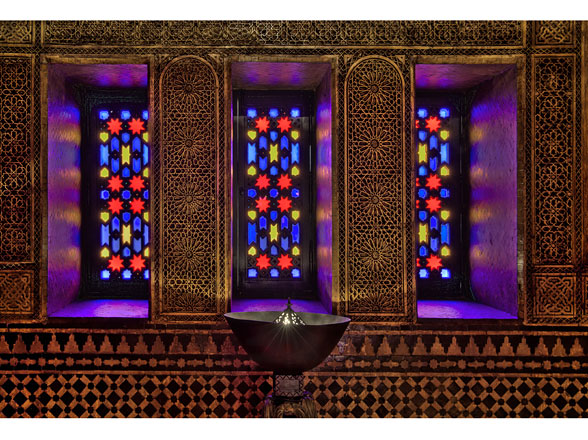 The
June 2010
issue of
W Magazine
has a story on the house designed by
Serge Lutens
in Marrakech. The place itself is reportedly little lived-in as Lutens prefers the more humane proportions of a modest studio on the outskirts of the city. It still serves as his perfumer's laboratory.
Visitors to the Shiseido Salons at the Palais Royal will notice Serge Lutens's predilection for a purple range of colors, which is a trademark of the Salons, and has appeared most recently verbatim on the outer packaging of the upcoming
Boxeuses
to be launched in September 2010...
The box of Boxeuses is a matte black edged in mauve, like a fragment taken from the boutique, while the jus itself is the color of a subtle smoky topaz (paler than pictured on the press visual.) Purple already made a conspicuous appearance to color the jus of
Sarrasins
, a jasmine dressed in shockingly dark inky purple which caused a deep stir among perfume aesthets. The jus of the upcoming
Bas de Soie
follows this purple-violet theme not only because it features iris but also because it is colored the tint of a transparent-to-pallid amethyst as well.
You can buy a copy of W Magazine for the full article but
a slideshow is available to watch here
.