Alexa Chung to be Face of New Lacoste Perfume {Fragrance News}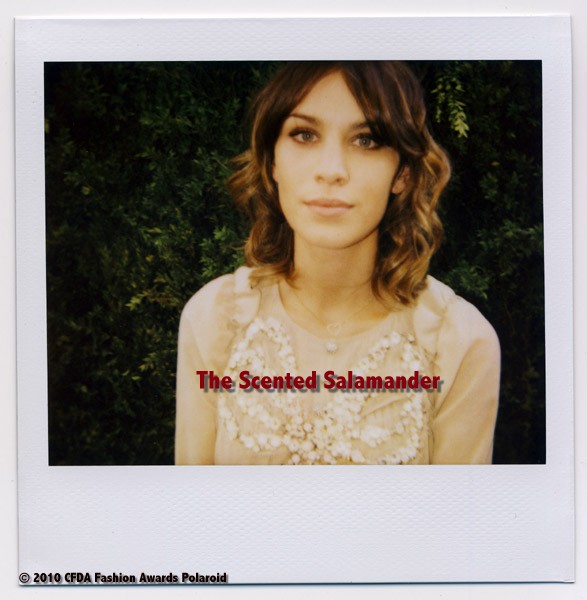 Alexa Chung in a Marc Jacobs dress at the CFDA Fashion Awards
Alexa Chung
, the it-girl with an it-bag, the "Alexa"by Mulberry inspired by her, is going to lend her face and name to yet another good with her participation in the launch of a new women's fragrance by Lacoste to debut in January 2011, WWD reports...
A popular presence on independent TV Channel MTV, she has been seen a lot recently in the fashion world, and for some reason, she gets snapped a lot around Chanel or wearing Chanel.
Lacoste fragrances have a rather non-descript sporty image which could only benefit from a tad more personality and story-telling. Even if Touch of Pink by Lacoste smells sexy, you take a second look at the bottle and you tend to think "next time" because the pull is not that strong when it feels like looking at a fragment of a locker room.
The brand emphasizes the fact that Alexa Chung is their first woman celebrity to front any one of their perfumes.
Via
Zimbio
;
Coco Perez
;
WWD