Creed Aventus for Men (2010): Inspired by Napoleon {New Fragrance} {Celebrity Perfume}
Creed
will launch a new fragrance for men from September 2010 called
Aventus
which was inspired by the personality and history of conquests of
Napoleon Bonaparte
. It prolongs Creed's tradition of personality-inspired scents.
It is "a new fragrance for men that celebrates virility, power, strength and vision, inspired by Napoleon, who crowned himself emperor of all Europe, a self-made king who waged war, peace and love on terms he set. CREED Aventus gets its name from an ancient word meaning "success"....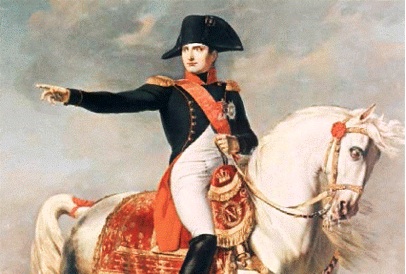 The perfume is described as being "imperial fresh." The list of notes is meant to be experienced as symbolic landmarks of the "
life and rise of Napoleon
," eschewing the more classic expression, "The rise and fall of..." which could apply in his case. (For
the scent of Napoléon at Sainte-Hélène
, there is an eau de cologne based on an original DIY recipe by the emperor.)
Ingredients were carefully selected to make the perfume feel meaningful. The composition opens on blackcurrant from Corsica where Napoleon was born, bergamot from Italy to celebrate his victories there, Calville Blanc apples of France where he rose to prominence and even a touch of sweetness with the emperor's favorite palace dessert, Royal pineapple.
The heart features Napoleon roses, Louisiana birch which was used to construct his throne, jasmine from Egypt where he famously addressed his soldiers at the foot of the pyramids, exotic patchouli reportedly valued for scent and health.
The base notes reveal oakmoss from Spain, a late conquest of the emperor, ambergris from the sea to allude to the strength of his navy, and again a gourmand note of vanilla in reference to the high living that Napoleon enjoyed.
Prices are yet to be determined but the scent will be available in 4 sizes: 1 oz; 2.5 oz; 4 oz; 8.4 oz. Places of purchase will first be only in the USA from September 2010 at: Creed 794 Madison Avenue, their website, Neiman Marcus, Bergdorf's and their websites, Saks Fifth Avenue NYC flagship.
Via press release
More information available at
Creed