Harrods The Perfume Diaries Exhibition: From Jicky to JLo, 2th of September to 2nd of October 2010 {Scented Paths & Fragrant Addresses}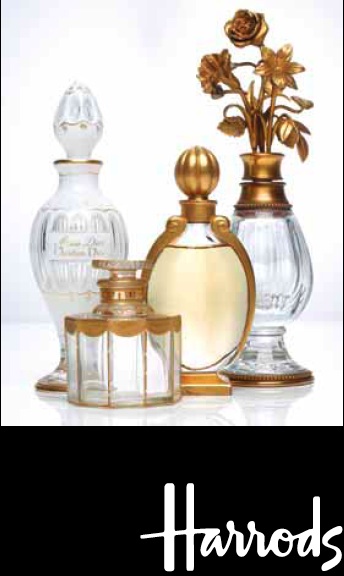 This fall
Harrods
of London
will host a perfume exhibition curated by fragrance expert
Roja Dove
in collaboration with
Givaudan
entitled
The Perfume Diaries.
The event is being advertised as "
a true celebration of the fragrance industry
." Fragrance houses which were key players in this history have accepted to open their archives and are participating to the event. The show after some early previews at the end of August will open to the public
from September 2nd to October 2nd
2010
...
The time line starts in the Antiquity and goes until the contemporary period while concluding on prospective looks at the future of perfume. "
The Perfume Diaries is a comprehensive view of the most significant and influential scents to have emerged since the 1800s; from Jicky to JLo and everything in between
,"
Interactive exhibits are planned with Givaudan experts present who will offer the opportunity for visitors to experience, i.e., touch, smell, see, both common and rare ingredients of perfumery.
Among the perfumiers who will be invited to offer talks, the current press release mentions Erwin Creed, Ormonde Jayne's Linda Pilkington, Lalique's Silvio Denz, amongst others.
The exhibition will take place on the fourth floor of Harrods.