18th Century Perfume House Floris Fêtes Anniversary with 280 (2010) {New Fragrance}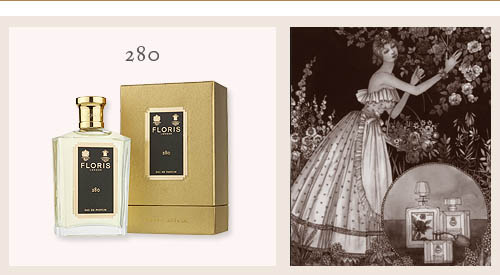 Founded in 1730
during the Georgian period, London-based perfume house
Floris
, the second oldest perfumery in the world after Santa Maria Novella est. 1612, is celebrating its 280th anniversary with a new Eau de Parfum simply called
280
. To reinforce the symbolism of this momentous event, exactly 280 copies of the perfume are to be sold...
"
This exquisite Eau de Parfum has been created using the finest oils and ingredients from around the world. Based around a heart of precious iris, 280 is a celebration of the perfumery heritage of Floris
."
The perfume is said to open on notes of
bergamot, black pepper, clove
. The heart rests on
iris, neroli
or
orange blossom
and
ylang ylang
. The base notes are
tonka bean, vanilla, musks
.
Price: £110 for 100 ml or $170 or 133 €.
Shopping addresses: 89, Jermyn Street, London & florislondon.com
The brand is also announcing the imminent inauguration of a new e-commerce website.