Crabtree & Evelyn Iris (2010): Travel to Italy with a Vespa {New Fragrance} {Contests & Giveaways}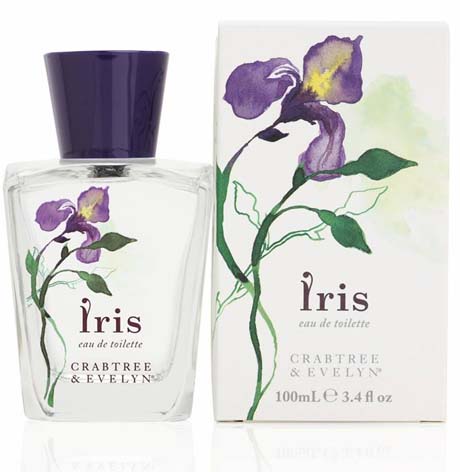 Toiletry brand
Crabtree & Evelyn
is reconnecting with the tradition of English travelers going to sun themselves in Italy with the creation of a new perfume inspired by a journey to the birthplace of Florentine iris called
Iris
. The fragrance takes this opportunity to pay homage to the brand's namesake, English botanist
John Evelyn
whose motto was "Explore everything. Keep the best." Iris or orris from Florence is considered to be the finest grade of iris in the world...
Crabtree and Evelyn say that they happened on a particularly compelling iris bloom.
Top notes are Italian
bergamot, cassis
. Heart notes are
iris root, violet, jasmine
. Base notes are
sandalwood, patchouli, vetiver, cedarwood, musk
.
"Our entirely alluring, sensuous Iris fragrance gets its velvety scent from orris root--the heart of the iris. Elegant and exquisite, it's a light and lovely scent to wear day and night. Made from orris root, which was highly prized by Renaissance perfumers."
3 custom purple Vespa LX 50 scooters can be won by entering the contest here.

Prices: $45; $25 (traveller size)

Shopping address: crabtree-evelyn.com