Roja Dove Buzz (2010): Having Fun with The Sun {New Fragrance}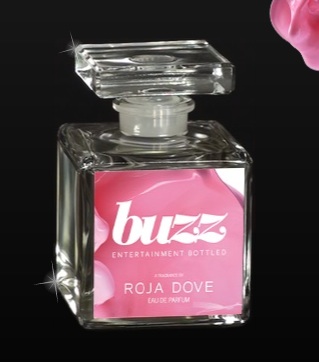 Fragrance expert and perfume collector
Roja Dove
has partnered with British tabloid
The Sun
to create a fragrance inspired by the paper's favorite celebrities called
Buzz
. The tag line is "Entertainment bottled."
"Buzz is the glamour of a film premiere, the rush of the red carpet, the fun of an after-party, the scent of bottled entertainment."

Conspicuously present behind the ad copy are repressed chuckles and giggles...
The creative team obviously had more than an average dose of fun concocting a perfume which brings together "...
the fresh style of Sarah-Jessica Parker, the intoxicating sass of Britney Spears, and the girl-next-door charm of Coleen Rooney
,"
"Buzz continues what The Sun has always strived for: to bring the most exciting, exclusive access to the lives of today's best-loved stars."


Lest this would be a prank, we sought confirmation of the news. Buzz is a real-world perfume.
Jam
, an agency specializing in social media is organizing the launch. They said,
"The Sun is the newspaper at the heart of the country's entertainment world and Roja Dove is a world renowned Professeur de Parfums. Together they've collaborated to bottle the scent of pure entertainment."
The fragrance features notes of
bergamot, jasmine, rose, orange blossom, ylang-ylang, vanilla, sandalwood
. Ylang is meant to represent "...the confident star on the red carpet..."
A dedicated website has been set up
here
. Two videos explain the background to the scent
Agency
Clear Channel
is running billboard ads opposite Harrods and distributing samples.
You can win a bottle by emailing comps at thesun.co.uk with Buzz in the subject line. The competition is open until Saturday September 11, 2010.
Buzz, like its showcased note of ylang-ylang, which means "the flowers of flowers", seems to be based on the concept of offering the celebrity scent of celebrity scents.
Price: £59 for 50 ml Eau de ParfumShopping Address: Roja Dove Haute Parfumerie, Urban Retreat, 5th Floor of Harrods
.
Via
The Sun
;
Mad.co.uk


"