Diane Von Furstenberg To Launch Women's Fragrance With The Help Of Chantal Roos {Fragrance News}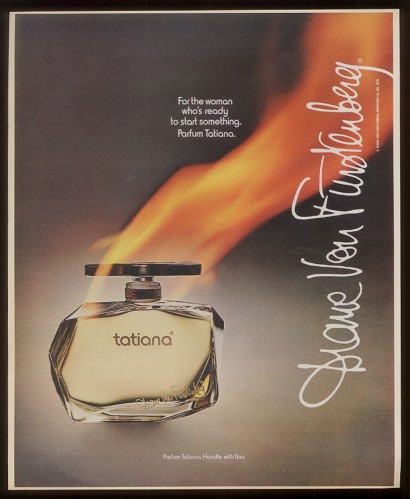 Designer
Diane von Furstenberg
who came to fashion prominence in the 1970s for having created and successfully commercialized the wrap dress is going back to beauty this fall 2010, in particular with a new women's perfume. She had already launched a few before - with Tatiana probably being the best-remembered - but this time,
Chantal Roos
who has overseen the launches of the likes of Opium and L'Eau by Issey Miyaké, is at her sides. Skincare and makeup lines are to follow.
DVF explained her motivation saying that she feels, "
a commitment to empower women. Everything I do in life has to do with how much I am inspired by women, how much I respect women and how much I want every woman to feel strong, beautiful and confident. When you have such an intimate relationship with women there is no way that you can do it more than with the beauty business.
...
Diane Von Furstenberg launched a debut fragrance in the 1970s called Tatiana, named after her daughter. In the 80s there was a less memorable endeavor with Volcan d'Amour (Volcano of Love.) Avon also partnered with the designer for a fragrance called Forest Lily, which is not available anymore. Last year DVF managed to
call attention to her signature scent D in a negative manner
by provoking the discomfort of passersby to her boutique in the Meatpacking district in NYC who resented the perfume being diffused as an ambient fragrance. The fragrance is no longer visible on the brand's site although it had launched recently in 2009.
Company ID Beauty is developing the new fragrance - name still undisclosed - which has been in the works for the past year and a half.
Via
WWD