New Fragrance: Yohji Yamamoto Yohji Senses (2013)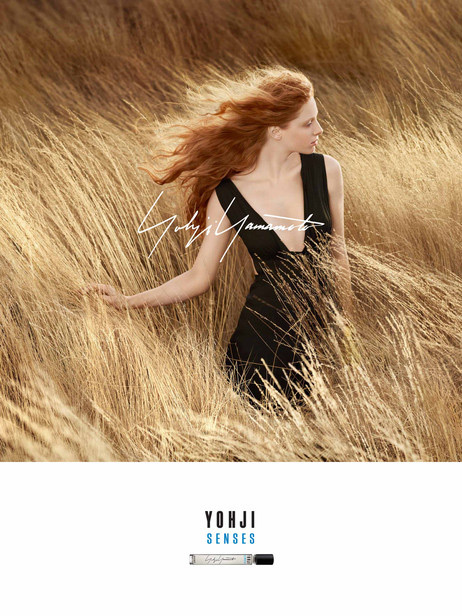 Alongside the re-launch of five formulations from the 1990s under his own label, and new introduction Y-3 Black Label for Adidas, designer Yohji Yamamoto released a new fragrance entitled Yohji Senses. The perfume is signed by perfumer Olivier Pescheux of Givaudan.
In this decade, the latest Yohji Yamamoto smells of summer days which prolong themselves...
"The thrill of long and lingering summer days is embodied in a blend of sweet neroli, lemon, pear and exotic ylang-ylang, complemented by musky and woody tones. Evoking fresh-cut flowers and warm sunlight, Yohji Senses encapsulates a vibrant and carefree spirit."
The eau de toilette opens on top notes of bergamot, lemon and neroli seguing into a heart of pear, ylang ylang and linden blossom, with deeper notes of musk and sandalwood in the base.
In a video shot to set the atmospheric tone of the fragrance, a woman with fiery red hair in a black gown strolls through the countryside to suggest communion with nature.
Prices: £39, £49 and £59 for 30 ml, 50 ml and 100 ml.