Durance en Provence Coquelicot - Poppy (2013) {New Perfume}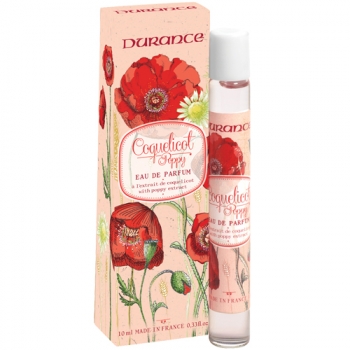 The edp
Southern perfume house Durance en Provence have released a new perfume called Coquelicot (Poppy). It comes in two versions, in eau de parfum and eau de toilette. It was composed by "our master-perfumer in Grasse,"...
The composition takes inspiration from the spectacle of poppies dancing in the wind in the fields of Provence. The scent wants to capture the subtle balance at play between delicacy and vitality.
The olfactory profile of Coquelicot is fresh, fruity-floral, tart, and lightly musky. An extract of poppy petals is said to have been used.
There has been a trend in candy-making in France for several years now - syrups, candies, jams - boasting the mysterious and elusive flavor of poppy although it comes across as an accord, like grenadine is.