FIFA World Cup Brazil Quatuor of Fragrances (2014) {New Perfumes}
World Cup, Brazil, Samba, Street Rhythms in 4 Eaux de Toilette
To capitalize on the major upcoming sports and media event which is FIFA World Cup Brazil (June 12 - July 13, 2014) as well as the vibrant Brazilian personal-care market everyone is envisioning as mathematically expanding, Ars Parfums and the event organizers are launching four perfumes called Classic Woman, Classic Man, Passion Woman and Passion Man...
The eaux de toilette have been in the works since the day Brazil knew they were going to host the games. It is a tradition to launch fragrances to mark the event. While in 2006, there was only a masculine, this time it's a quartet.
The Classic duo targets more mature and sophisticated customers while the Passion duo is meant to woo a younger demographic seen as a vector for rawer emotions expressed around soccer matches. Effort has been made to incorporate local perfumery ingredients.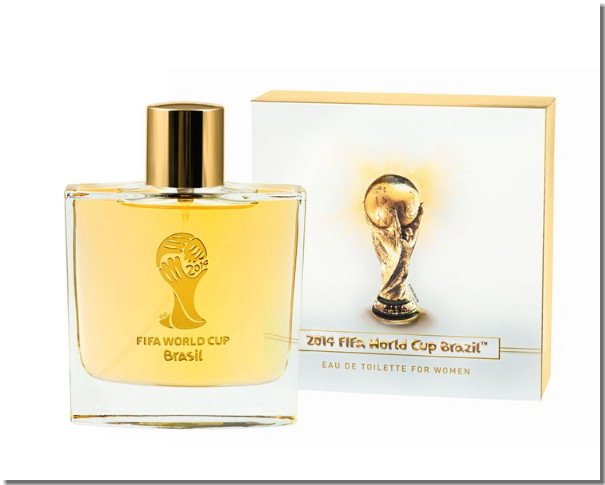 CLASSIC WOMAN : "As elegant as the lady who wears it ", this a fruity, floral, aquatic and woody fragrance opens with top notes of mandarin, Pitanga leaves and peach. The middle notes feature yellow Jambo, Damascus rose and pink freesia. In the base notes you have sandalwood, white cedar and musk.
CLASSIC MAN : "This classic fragrance conveys success." It is described as an "invigorating cocktail of oriental, fruity, woody and spicy flavors with citrusy top notes of bergamot, lime, pink pomelo and an accord of green leaves. The heart of the fragrance is spicy with cinnamon, nutmeg and clove. The base is warm with notes of cedar, sandalwood, musk, and tonka bean.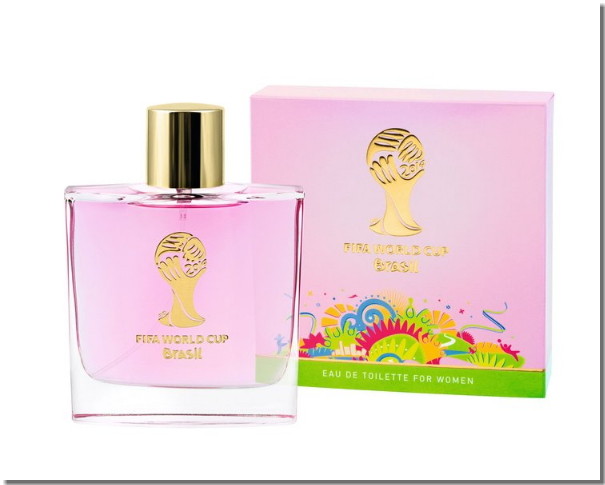 PASSION WOMAN : It is an oriental, woody, and fruity composition. It opens with top notes of bergamot, grapefruit, pear and raspberry seguing into a heart of jasmine, red rose, violet and orange blossom. The drydown features patchouli, sandalwood, amber, vanilla and musk.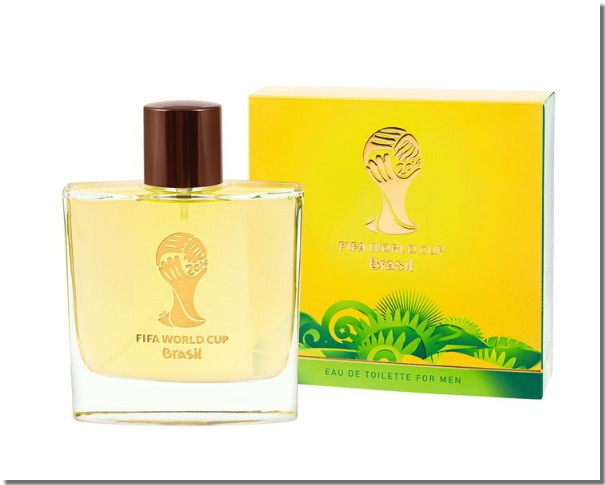 PASSION MAN : The fragrance is said to be "sporty, lively and cheeky." It is a woody, marine, spicy, and green cologne. Top notes are bergamot, cardamom and grapefruit. Base notes are cedar, vetiver, leather and musk. Heart notes have not been communicated.
Price: 19,95€ for 100 ml of eau de toilette. Available from March 2014.
Via Cosmoty.de; Beaute Report