New Parisian Perfumery is Inspired by Le Parfumeur Bully & Balzacian Universe {Fragrance News} {Scented Paths & Fragrant Addresses}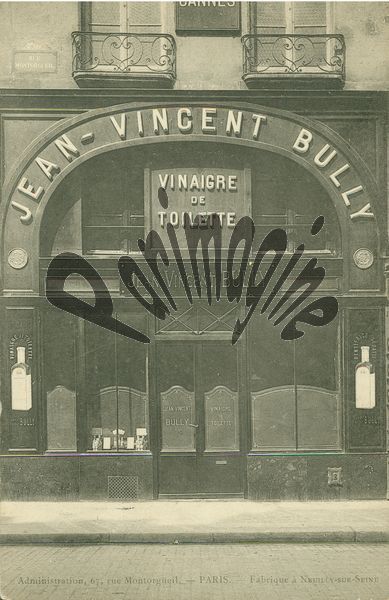 When the French Fragrance Industry Thinks Like a Phoenix
WWD have announced that couple of creatives Victoire de Taillac and husband Ramdane Touhami - the latter the one behind the newly perceived hipness of ancient candle brand Cire Trudon, which he remastered - will open a new perfumery in Paris baptized Buly. It is named after 19th century perfumer Jean-Vincent Bully...
Bully's name is most famously associated with his star product, the Vinaigre de Toilette de Bully whose recipe is still available. He was also the inspiration behind the character of César Birotteau in the eponymous novel by Honoré de Balzac, Grandeur et décadence de César Birotteau, having experienced a resounding crash towards the end of his career which left its mark on the writer's imagination. Balzac made sure however that Birotteau suffered less and had a more redeeming end.
The news of this fragrance and retail store opening had been circulating for some time; Buly will open at 6, rue Bonaparte on March 25, 2014. Victoire de Taillac already posted the labels to some of their products, which are designed in a vividly colorized vintage style.
According to WWD, the Ministre du Redressement Productif Arnaud de Montebourg (Minister of Industrial Renewal) was among the guests at an intimate dinner on Wednesday. He commented that,
"[Buly's] revival makes sense relative to the future," he said, explaining it's important to rediscover roots that helped grow today's industry. Speaking at the chockablock dinner table, he added that Buly embodies "how France preserves its savoir-faire and at the same time modernizes it."
The original Bully perfumery, which you can see in the photograph above was located at 67, rue Montorgueil.
Sources: WWD; Parimagine