Demeter Pistachio Ice-Cream, Orange Blossom (2014) {New Fragrances}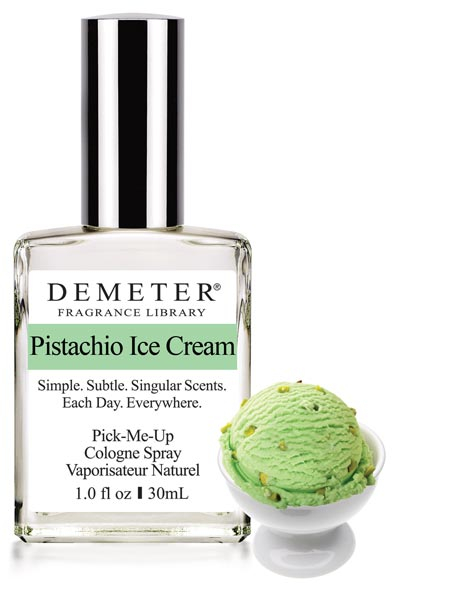 A Perfume Library Can Be a Foodie Paradise
Demeter Fragrance Library have added two new evocations of the real olfactory world to their Classic Collection. Pistachio Ice-Cream and Orange Blossom, which incidentally pair real well as far as flavors are concerned inviting you do do some layering experiment...
Despite its quirky aspect, Pistachio Ice-Cream is presented as a versatile and attractive fragrance,
"Slightly nutty, slightly sweet, cool and creamy, Demeter's Pistachio Ice Cream is one of those rare fragrances that is ideal for all times and all seasons. Do not wear this one unless you are prepared for attention and lots of compliments."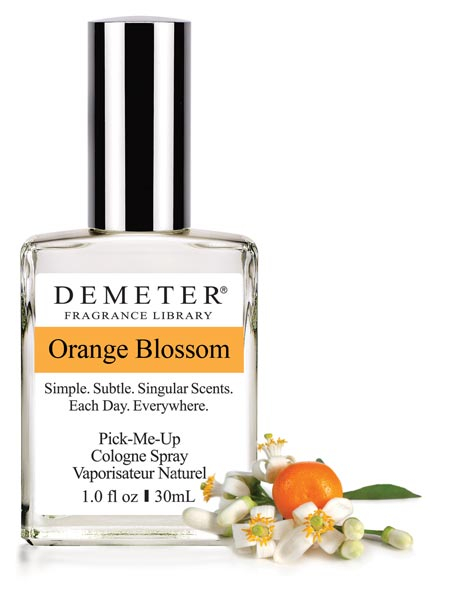 The Scent of Orange Blossom is a Vector of Tranquillity & Deliciousness
Orange Blossom pays homage to one of the most popular floral scents in perfumery beloved by all the family. The description hints at a living-flower headspace capture of the fragrance, which is like a photograph you take of a flower and then try to recreate hyper-realistically with painting.
"Extracted from the white flowers of the Orange Tree, and a traditional element used in perfume making, this is one of the most popular of flowers in perfume making.
Our version is full, lush and exquisite. Just like the living flower on a gentle breeze on a warm summer's eve."
Don't neglect to try this impression of both scents,
A Visual Impression of Layering - Sometimes it works, Sometimes it Doesn't
That's what I would do at least, given my predilection for pistachio + orange blossom ice-cream, or Iranian sweetmeats made with pistachio slivers coated with orange blossom-scented white candy - it's so delicious.