Flower Cherished, Radiant, & Sultry by Drew Barrymore - The Realness of Emotions (2014) {New Fragrances}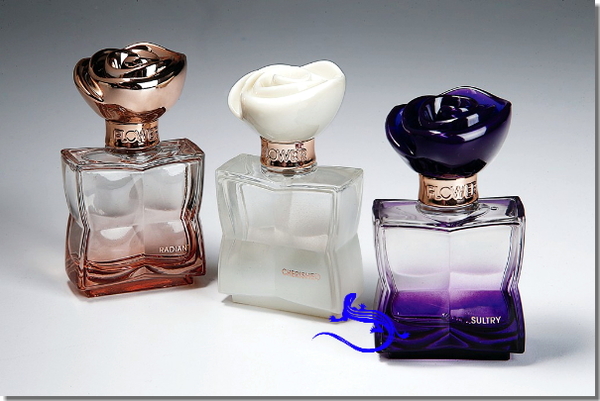 "A singular celebrity fragrance -- I was never interested," said Barrymore
Following up on the launch of her beauty line Flower in 2012, actress and young mother-of-two Drew Barrymore is now proposing to open a fragrance chapter with three new perfumes baptized Cherished, Radiant and Sultry...
The three scents are meant to accompany a woman during her day, from morning till night following what Barrymore likes to call an "emotional timeline" making it sound at the same time like a fact of life and an integral part of the real world.
Rather than to suppress your emotions to go about your daily life in a sensible way, you can turn to fragrance to embrace your emotional states of mind and accompany those.
The beauty entrepreneur, who sells her beauty line at Wal-Mart, likes to be steeped in the reality of the quotidian revealing in an interview with WWD that she is a subway rider and that when she had to tour Walmarts across the country decided to do it on buses rather than on planes.
Cherished, Radiant and Sultry were composed by perfumer Stephen Nilsen of Givaudan. They represent three main states of mind and times of the day for the brand founder.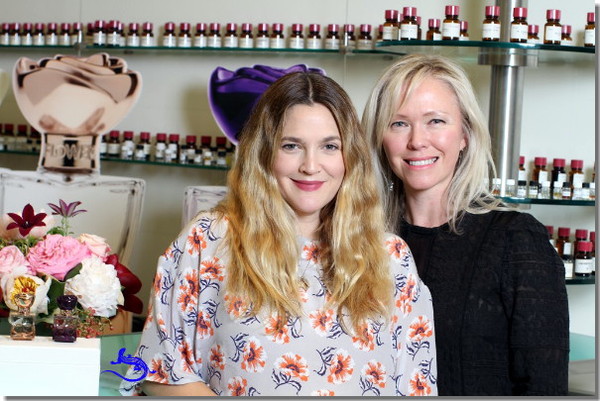 Drew Barrymore and Petra Tucker-Moss
Cherished was created keeping in mind the morning period of the day and the code word "nuzzle" as for Barrymore, "The nuzzling nature of when a woman is with the thing that is most important to her and her family and in her home."
Top notes: morning dew accord, sparkling cassis and Italian lemon accord / Heart notes: iris petals, cabbage rose and springtime lily of the valley / Base notes: Tahitian vanilla, clean cotton musk and creamy sandalwood.
Radiant is about daytime, "Once [women] have to leave that home and support what [they've] created, women have to earn a living whatever that might be," she said. "[Radiant] is something that will carry you. Feeling fresh throughout the day is a beautiful necessity."
Top notes: dewy green notes, sparkling Italian bergamot and watery calone / Heart notes: cabbage rose, pink peony and magnolia / Base notes: crystalline musks, pink amber and blond woods.
Sultry, "By this time, it's nighttime and there is hopefully romance in our life," quipped Barrymore. "It is aspirational, it is the escape and it is the need to keep everything alive."
Top notes: purple plum, cranberry cocktail and pink pepper / Heart notes: night blooming jasmine, cashmeran and juicy blackberries / Base notes of patchouli, Madagascar vanilla and sultry musks.
The flower-topped flacons of perfume are shaped after the Flower makeup quads while the tints are meant to suggest the different times of the day they represent.
"Eau de parfum sprays in two sizes -- 30 ml. for $24.98 and 15 ml. for $19.98 -- will be offered, as will a rollerball priced at $9.98."
The trio of perfumes will launch from October 2014.
Via WWD