Who is Looking at What? ~ Qui regarde quoi ? {Paris Photo}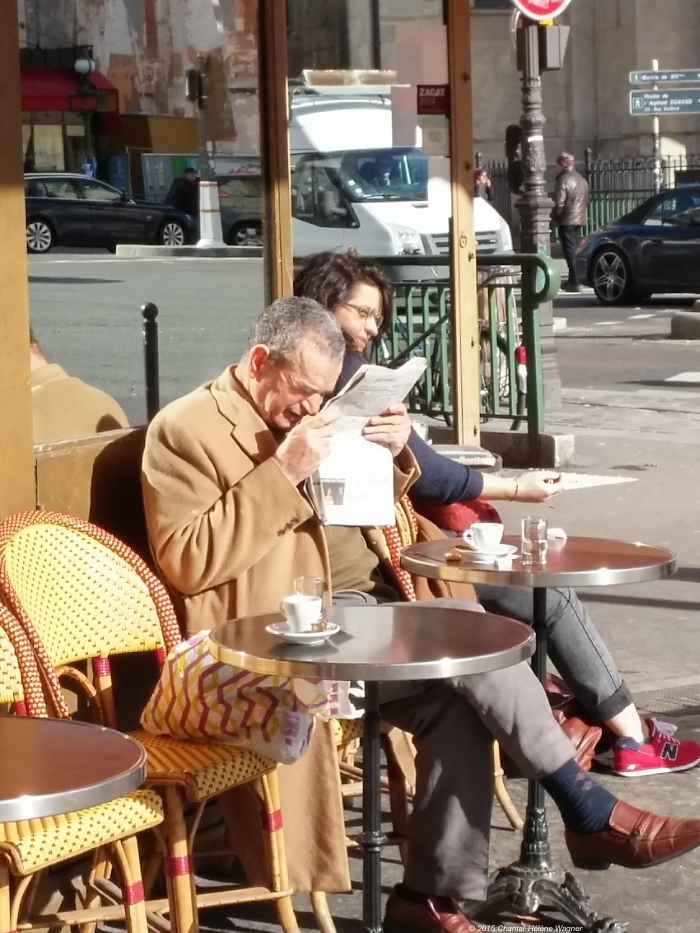 Who is Looking at What? ~ Qui regarde quoi ? © 2015 Chantal-Hélène Wagner
One of the things I note about this picture is how, save most obviously for the young woman whose dress code is contemporary - people even stop in the middle of the street to talk about their bright Nike shoes these days - and a few other details, the scene could almost be set right after WWII...
The squinting older man wears the kind of outfit that could be 1940s, and later.
The café terrace is timeless.
Funnily enough, you get a sense that you can't watch something without being watched at the same time, by someone, somewhere. Everyone is looking, albeit not at the same thing.