Hermès Jour d'Hermès (2012) {Perfume Review & Musings} {Perfume Images}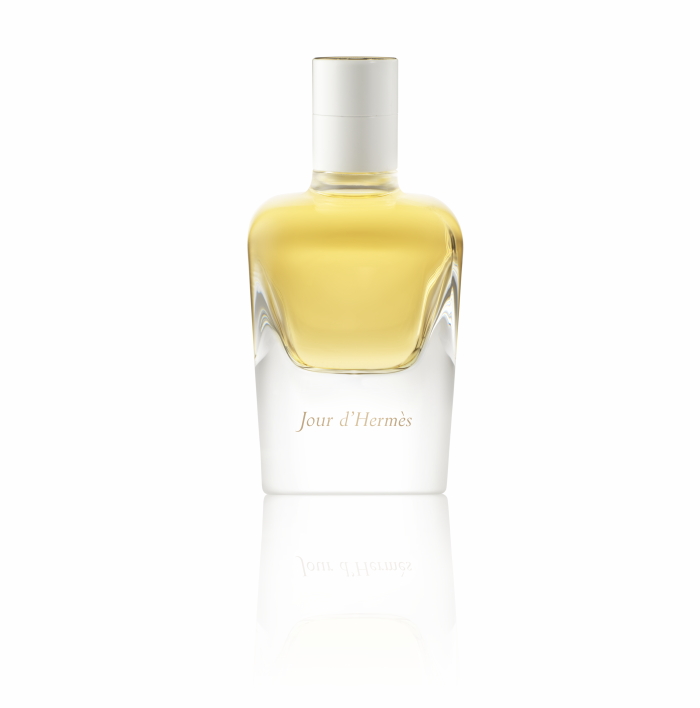 The flacon was designed by Pierre Hardy © Hermès
Jour d'Hermès eau de parfum opens on a delicious mist of flowers punctuated by cedarwood soon seguing into a lusher yet light gardenia heart. The freshness initially is striking and you would recognize perfumer Jean-Claude Ellena's light-handed treatment of perfumery materials. But this dewy opening gives way very quickly to a more substantial, somewhat old-school treatment of a flower which is not a natural bloom experienced in the midst of a garden - but a flower made of felt and feathers worn on the lapel of a tailored set of clothes...
Photo © Ryan McGinley for Hermès
The gardenia is unnatural because it is more aldehydic, i.e. styled than befits a gardener's gardenia. It is much more sweetish too. Finally, it is also much woodsier than the original source of inspiration. Ellena has seized upon some minute and discreet nuances of the flower, emphasizing them so that you recognize the shape of the flower but at the same time, it's been stylized, slightly distorted and brought to the level of a man-made creation.
Photo © Ryan McGinley for Hermès
I found out one day walking towards a bush of lavender planted by the street of a Paris hospital garden that it exuded a subtle yet definitely perceptible scent of licorice in the heat of summer. Lavender rooted in the soil of a green space is rarely seen in the capital city, unlike in Provence. But this olfactory encounter enabled me to see that a perfumer like Jean-Claude Ellena observes nature keenly and closely, drawing inspiration from it rather than forcing concepts upon it. So that his work Un Brin de Réglisse, which mixes lavender and licorice, is really a mirror positioned in such a way so as to reflect and emphasize a facet of reality.
Photo © Ryan McGinley for Hermès
The couture, fashion inspiration for the floral composition of Jour d'Hermès is rather obvious to the nose, apart from the naturalistic accents.
As I remarked above, there is an "old-school" feel to the perfume; there is a definite sense that without a tradition of codes and references this fragrance would not waft today as it does.
Very quickly, I was reminded of a long-forgotten perfume by Houbigant called - is this a coincidence, or not ? - Demi-Jour. Both fragrances are meant to interpret the notion of "day" - "jour" in French. "Demi-jour" means "Twilight" or "Half-light". Hermès do put the emphasis on the notion of light in their representation of what a "day" means to them. They liken light to a symbol of assured rebirth, feminine beauty and hope. Photographer Ryan Mac Ginley's work illustrates the fragrance and his pictures are suffused with plays on light.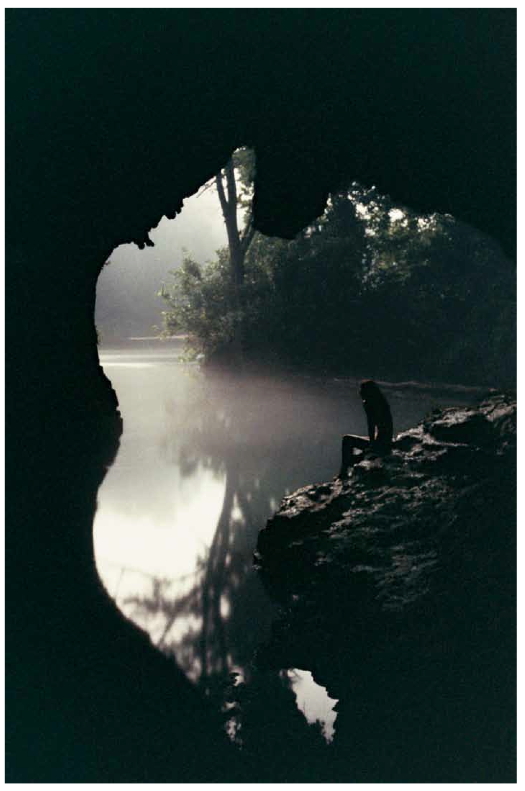 Photo © Ryan McGinley for Hermès
Demi-Jour was originally launched in 1936. It is classified as a "cuir" or leather by the Osmothèque which names it the 30s jus "1ère édition" or "first edition". I smelled the Dana version which reprised the composition in 1987. The fruity-floral tonality and woodsy nuances in it colors Jour d'Hermès. But even more than that, the whole composition seems to be in debt of it.
I am a little bit suprised by this streak of academism in Ellena's current work as he is supposed to have discarded this approach which was epitomized by his First by Van Cleef & Arpels. What we can retain from his remarks about First is that he reportedly poured everything he knew into it, which readily translates as the statement of a perfumer who has ample knowledge of the classics.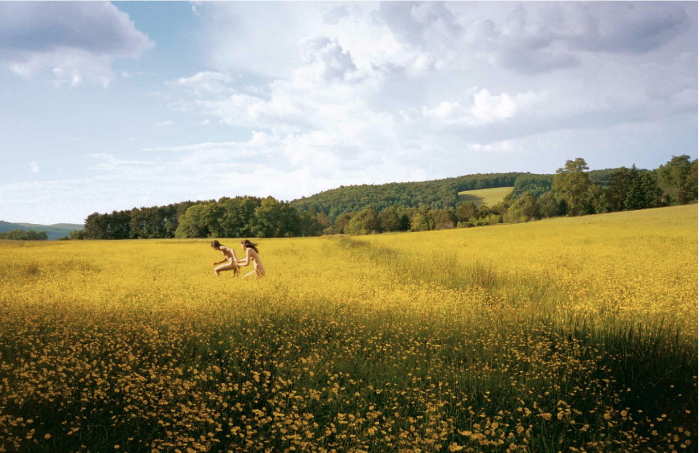 Photo © Ryan McGinley for Hermès
Why this link to Demi-Jour by Houbigant rather than to any other composition? I remember it as an exquisite composition which however suffered from the mediocre quality of its ingredients in its second career. Yet, you could tell that there was something absolutely refined about the accord which opened the fragrance.
When Jour d'Hermès was launched not much was said about its composition except for the fact that it was a floral perfume intentionally vague and like a modern, advanced take on the millefleurs idea. Perhaps Houbigant is a house to be studied primarily when you think of floral bouquets. Quelques Fleurs by Houbigant (1912) is a historical reference which has remained active to this day. Demi-Jour then perhaps could have been remembered along the way.
This is what I am reminded of most: of a past perfume. Usually with Ellena you encounter familiar accords pertaining to his own work, which he develops in new directions. It is therefore unexpected to smell a new fragrance of his which feels so embedded in an external tradition to his own although not long ago Rose Amazone amply proved that the Hermès in-house perfumer is perfectly capable of respecting tradition.