Night Flânerie - Pink Lights {Paris Photo}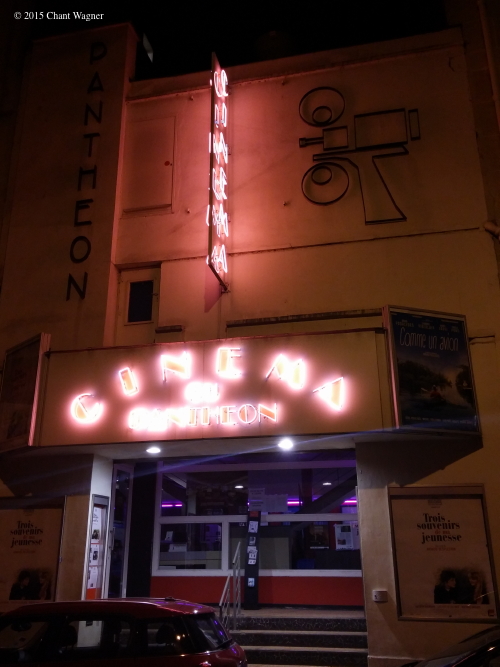 Night Flânerie - Pink Lights © 2015 Chant Wagner
This is le Cinéma du Panthéon Est. 1907. According to Wikipedia, it has been in daily operations since day 1...
It's a little mecca for cinema lovers. The same article explains that this is the place where undubbed and unsubtitled foreign films were shown for the first time.
At night, its pink neons attract you although everything is quiet around the closed movie theater. Its mid-century charm is more obviously felt today than its Belle Epoque past allure. A few steps further down the street and it's the medieval Sorbonne where cafés are both animated and subdued late at night.