New Chanel Chance Eau Vive Ad Directed by Jean-Paul Goude {Perfume Images & Ads}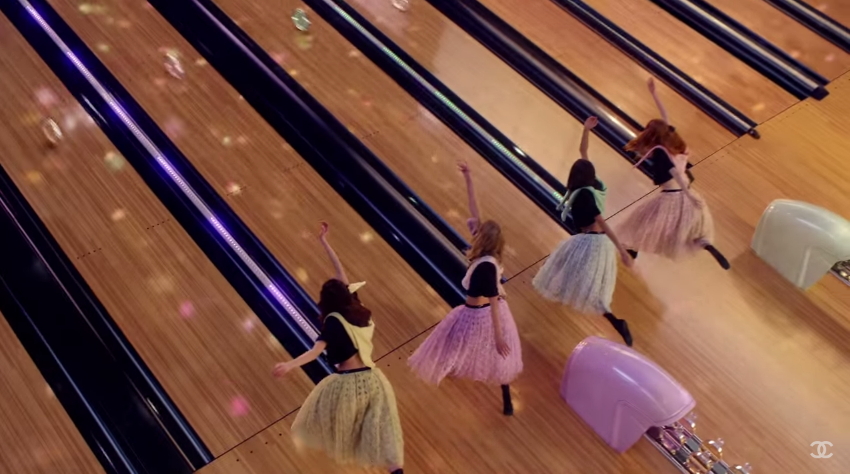 Screenshot of the new Chanel Chance commercial
Chanel released their new commercial movie for their latest perfume out called Chance Eau Vive. The film was directed by Jean-Paul Goude who also created the house campaign for Chance Eau Tendre back in 2010...
The story line around the fragrance resembles vaguely a poshed-up version of The Big Lebowski - the 90s are back everywhere so why not here, baby - where tight friends meet up at a bowling club. The four Chance perfumes are likened to both bowling pins and balls.
The theme of luck was an all-important one for the founder of the brand, Gabrielle Chanel, who had a predilection for astral motifs and was famously known to be a superstitious soul, a trait exemplified with her launches of No. 5 and No. 19 fragrances.
The four fast friends are played by models Rianne Van Rompaey, Sigrid Agren, Cindy Bruna, and Romy Schonberger.
The color palette of the ad and the sweet, candy-inspired style is completely on trend being representative of a sensibility honed not by eau de rose but pastel dragées and Barbie and the Secret Door dolls.
The original musical score is by Eric Spring, Alexandre Pellet and Julien Vichnievsky.