Halloween Action - A Tale of Two Cities Series {Paris & Cambridge, MA Photos}
Halloween Anticipation, Paris © 2015 Chant Wagner
A Tale of Two Cities Series
Last summer, when I was taking street-photographies of Istanbul I happened on unique scenes to the city but at the same time also encountered very similar scenes to life elsewhere. This may sound a bit abstract, but I can say that the light bulb went on the precise moment I took a picture of an arm hanging from a high-storied building window holding a lit cigarette at its end...
This was the mirror image of a photo I had taken in Paris. In both cases, you couldn't see the faces, nor was I interested in the faces.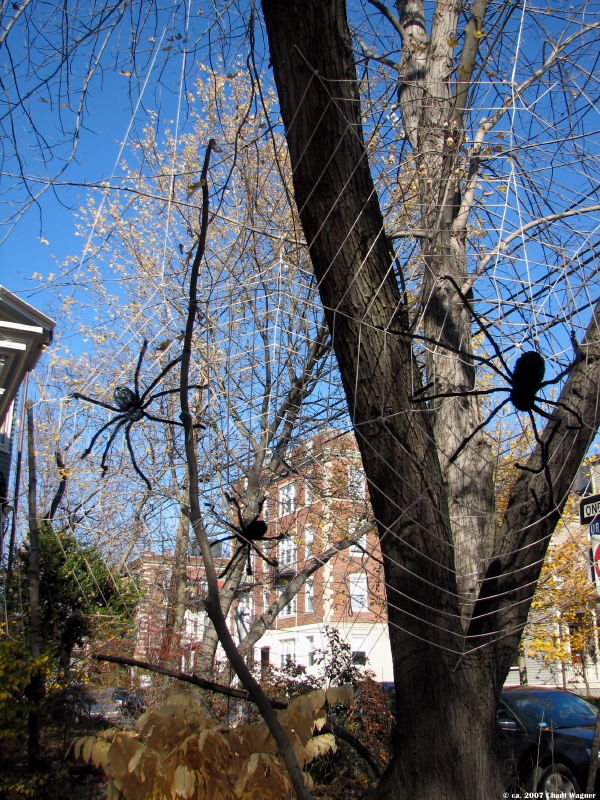 Halloween at your Doorstep, Cambridge, MA © ca. 2007 Chant Wagner
So, I've decided to string some of those pictures following a Comparative Pattern which shows similar preoccupations, reactions and in general just commonality of spirit between two different places.
This way, I'm exploring in a different yet related manner that more or less visible ideal trope of anthropologists, universality.
Halloween in Paris is not as developed a celebration as in the United States, by far, but you can still happen on signs of it, here and there. I think that it's gaining some traction rather than diminishing in intensity, as I had noted in the past.

At any rate, one thing is for certain on the olfactory plane, both French and American cultures make room for the scent and taste of licorice, which they both love.