Down Rue de Charonne - En bas de la rue de Charonne - 130 Street Photographies after the Paris Attacks {Paris Street Photo}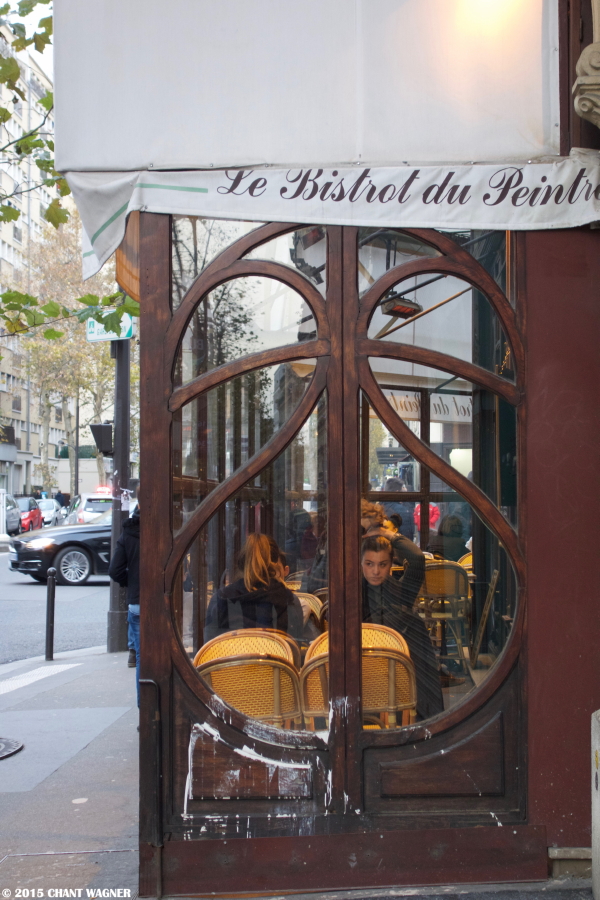 Down Rue de Charonne Two Weeks after the Sevenfold Paris Attack - En bas de la rue de Charonne, deux semaines après l'attaque septuple de Paris - 1/130 © 2015 CHANT WAGNER
130 Street Photographies after the Paris Attacks - 130 photographies de rue, après les attentats de Paris - In Memoriam
I'm starting a Street Photography Project on the Aftermath of the Paris Attacks and the ways in which this event is affecting the social landscape and mood of Paris, as I see it. Perhaps a better phrase would be Life Photography, but let's stick with the familiar for now. I would like to dedicate this series to the memory of the victims, so I will count 130 pictures, one each day for each of the victims, although I'm not sure I have all 130 taken, or publishable, already...
There are still people who are battling in hospitals currently. One is reportedly fighting for life. Hundreds have been both physically and emotionally hurt - 350 to be precise - with doctors predicting some of the wounded will need months and years of continuous care. Amputations had to be performed and several of the Paris Attack victims have become paraplegic and tetraplegic. They have endured hitherto unseen-in-Paris, war-scale traumas due to the form of the attacks and the kinds of weapons that were used.
The people who managed to escape the butchery are also at high risk for PTS, which can declare itself years later. This is why structures like the Association française des Victimes du Terrorisme offer a margin of a decade to contact them with your troubles.
Those close and less close, those who love France and Paris, and those who live and love in Paris have all been affected. Those photos, we hope, will capture moments in time so that we do not forget what went on and in many ways, is still taking place. Everyone is now conscious that danger is lurking at the corner of a street, while so many are grieving.
Photographic Comment:
While Parisians are going back to half-empty cafés, you can still feel that normalcy will need to be conquered with time. You can cope by telling yourself that this is the new normal, but the thing is, and you know it, post 11/13 is absolutely not normal.
You can simply guess at, without much effort, what people are thinking, or talking about, especially in an area which was directly and cruelly targeted.
There is however an incredible spirit of resilience which revealed itself in the capital city during those dark days. I want to express my admiration for those who are most affected.