Woman with a Tricolor Turban - La femme au turban tricolore - 130 Street Photographies after the Paris Attacks {Paris Street Photo}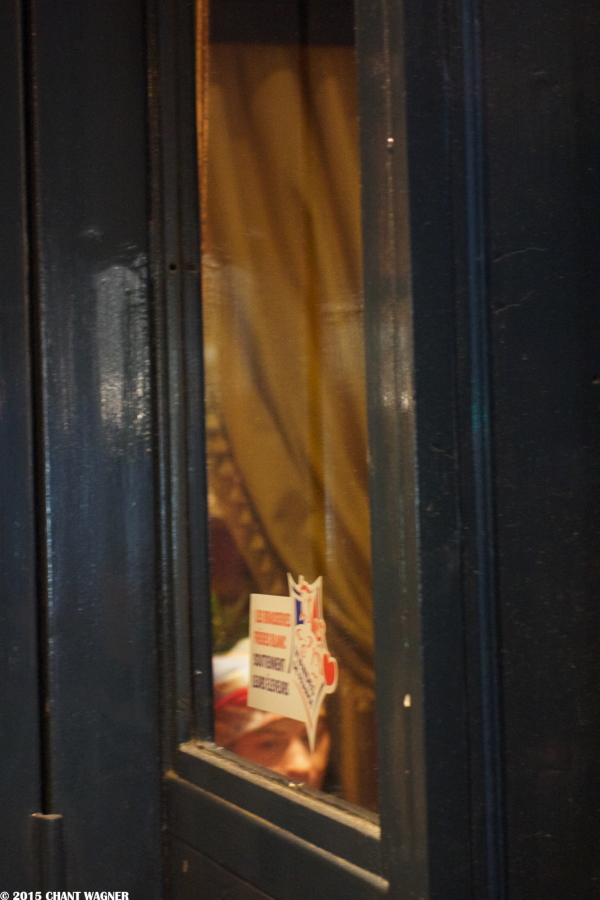 Woman with a Tricolor Turban - La femme au turban tricolore - 2/130 © CHANT WAGNER
130 Street Photographies after the Paris Attacks - 130 photographies de rue, après les attentats de Paris - In Memoriam
Following the Paris Attacks of November 13, street life is picking up again but you can tell it's not back to normal yet. France is living under an emergency state regime, but most of all, Parisians are not yet ready to behave like their old selves. They are more cautious. If a normally bustling supermarket is now nearly empty, it must be because people have decided it's safer to shop online or in a less exposed venue...
Subtle signs of a new mood can be felt, like tricolor fashion. Instinctively, Parisians are picking as sartorial choice, colors that symbolize unity of purpose and a spirit of remembrance for the fallen victims.
If the display of French flag pride used to be considered tacky, now is a period of time reminiscent of immediate post-WWII when fashion accessories in blue-white-red were in.
This photo is part of a series capturing the atmosphere of Paris after 11/13 in 130 pictures, one each day for each of the 130 Paris Attack victims.
Previously:
Down Rue de Charonne - En bas de la rue de Charonne 1/130