Lavender by the Bucket - La lavande du marché {Perfume Eye Candy}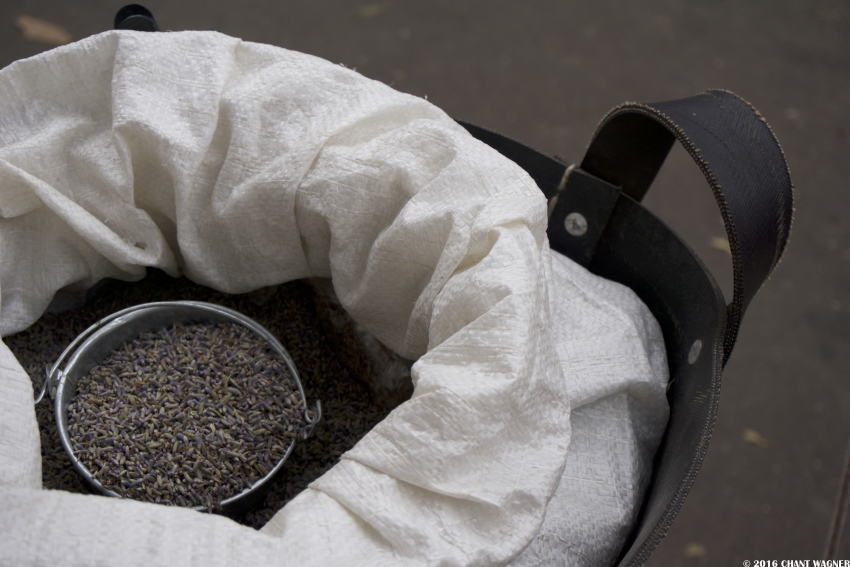 Lavender by the Bucket - La lavande du marché © 2016 CHANT WAGNER
For those who love the scent and sight of lavender, here's a photo of a bucket full of lavender as sold on a Parisian market...
I liked the palette of greys, lavenders and black.
Under the grey sky of Paris, the flowers' color becomes attuned to their surroundings, but they also color in their turn the whites, greys and blacks.
The zinc bucket plays its part too.
See for contrast, the vividness of the purple in their native Provence context.