Mimosa in Winter - Mimosa l'Hiver {Paris Street Photo}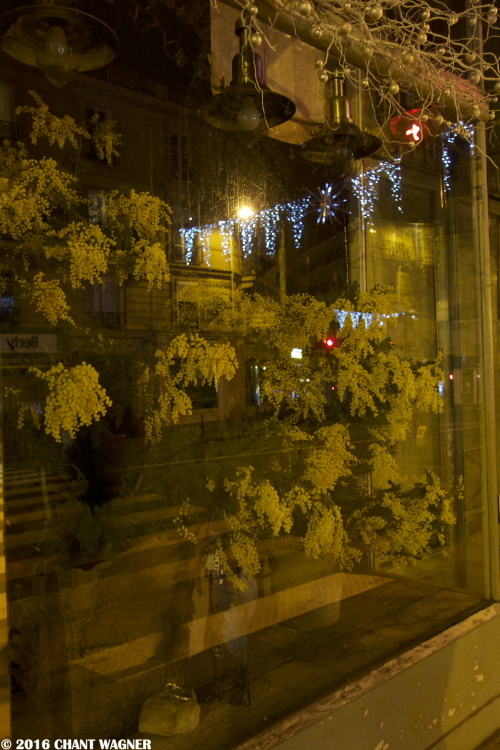 Mimosa in Winter - Mimosa l'Hiver © 2016 CHANT WAGNER
Mimosa had arrived early, so early that there were still holidays lights on the streets of Paris...
There were also a lot of gray and silver to play counterpoint with their puffy, delicate yellow blooms turned dusty and dirty blonde in the light.
Can you imagine how the flower shop must smell divine with their scent trapped behind glass - when you open the door in the morning?