Marc Jacobs Divine Decadence Gets Tipsy with Champagne (2016) {New Fragrance}

Marc Jacobs Divine Decadence Eau de Parfum
American designer Marc Jacobs released a new flanker to Decadence called Divine Decadence, a champagne-soaked scent composition contained in an emerald-colored handbag, now covered with an even more patterned faux python skin to convey the notion that more decadence can be had still, if one wishes to indulge further and deeper...
« Sparkling expression of glamour and luxury, Divine Decadence gives indulgence a touch of brightness. Decadence is a lifestyle, a way of living, transcending age and style. Addictive, cant get enough. "A girl chooses to be decadent, she is not just decadent." »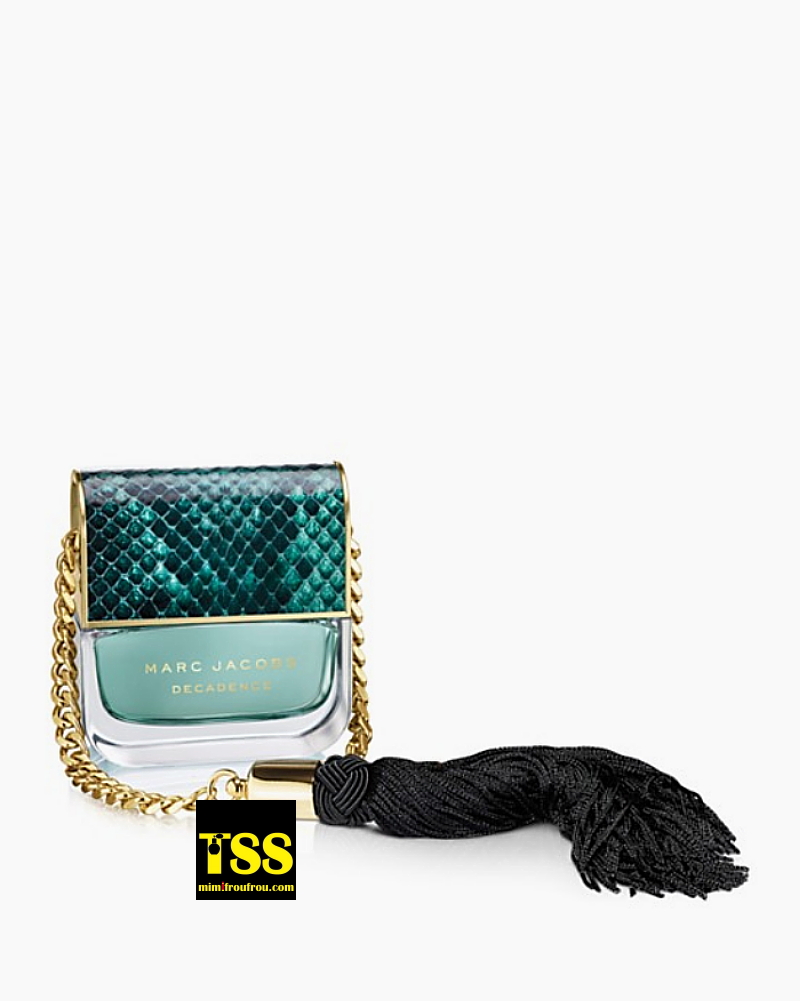 The top notes rely on a champagne extract, no less, while fusing it with orange blossom and creamy bergamot. Then, the scent segues into a field of flowers wafting of gardenia, hydrangea, and honeysuckle. Finally, the base is warm, oriental and spicy thanks to saffron, vanilla, and liquid amber.
The eau de parfum is labeled as essentially being a woody-floral, like the original - with a new boozy appeal and a note of luxury.