Happy Thanksgiving ≈ A Newport House {Street Photography}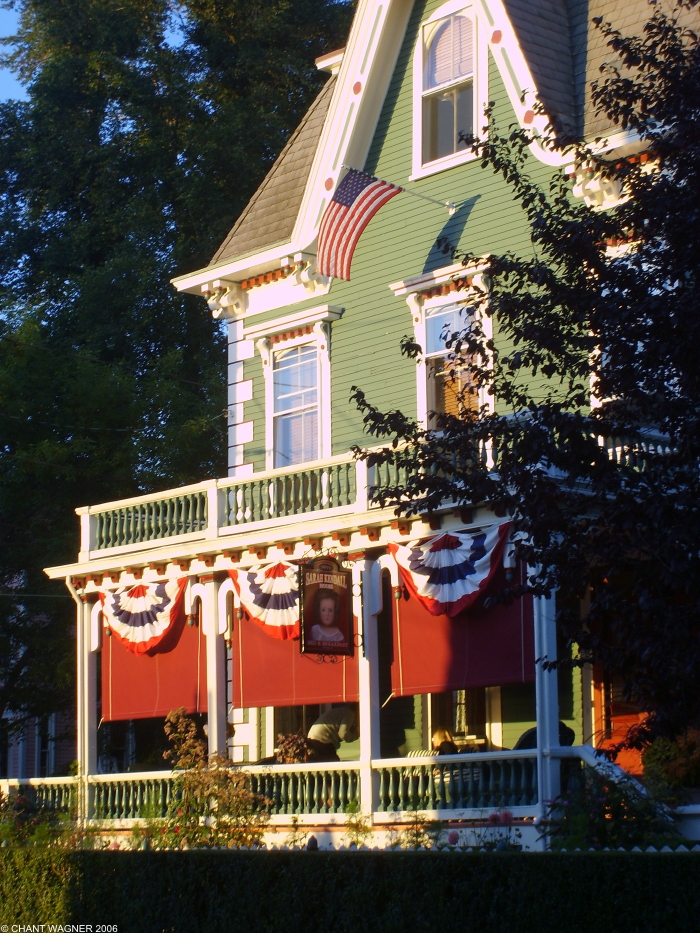 A House in Newport, Rhode Island during the golden hour © CHANT WAGNER 2006
Happy Thanksgiving!
Thanksgiving starts on a note of effervescence and ends on one of respite, a contrast all the more perceptible and spectacular for the fact that you experience it in the 24/7 country...
While in Paris, it is this atmosphere of national lull - both felt and imagined - which I remember most. You know you have reached the zenith of Thanksgiving time when a general atmosphere of satiety seems to pervade every room in a house - and by extension, in the country.
Newport, Rhode Island is the home to this house, which I remember was by a garden with an air from another time. I later learned that on the other side of the street where this house stands is a smaller white house which had housed French officers during the Revolutionary era. Its garden had kept that air originating from quaint 18th century landscape architecture, quaint because it was perpetuated in a small, private garden.
As I look at the image of this green and red house, it reminds me of how peaceful life can be when a certain point of equilibrium has been reached.
Happy Thanksgiving!