SNL X Ivanka Trump Complicit, The New Fragrance (2017) {Perfume Images & Ads}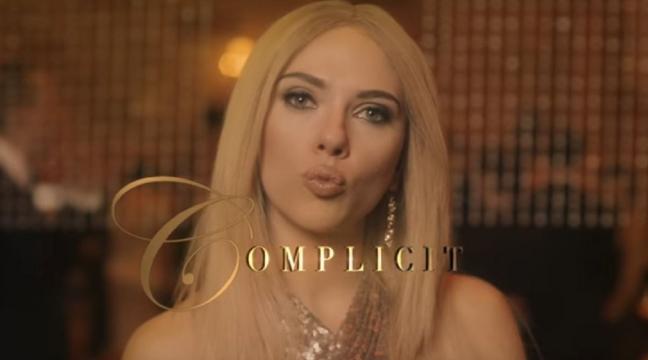 SNL Takes on Ivanka Trump & Jared Kushner in Sketch played by Actress Scarlett Johansson
Riffing on the first daughter's real perfume business conducted with Parlux Inc., which saw a recent spike on Amazon in a show of political support by Republican partisans, the scenario levels satirical criticism at her perceived passive - all-show-and-no-action - brand of feminism (watch video after the jump)...
It's also a reminder that Trump and her husband Jared Kushner were Democrats prior to the launch of her father's campaign - and you could add, just like Donald Trump was before.
This is not the first time that Ivanka Trump has been criticized via her work as a fragrance entrepreneur, see Audrey vs. Ivanka.
Also: