Joyeux 1er Mai ! // Happy May Day! // Busy with Muguet // Muguet affairé {Paris Street Photography}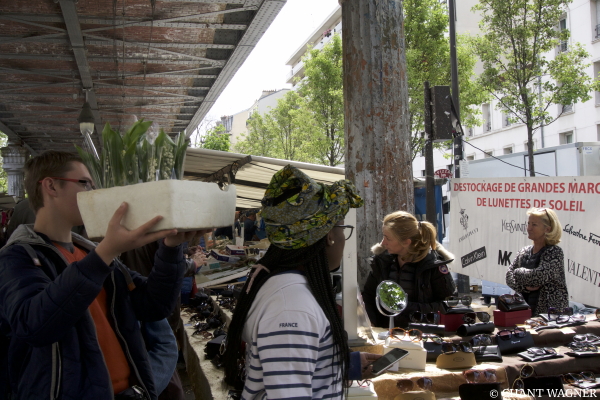 Charity workers with a box of muguet
On the eve of May 1st and on May Day, Parisians are getting active purchasing or selling muguet flowers to fete a floral and olfactive Renaissance tradition created by Catherine di Medici and her son Charles IX.
Catherine di Medici is also the one who contributed much to the history of perfumery in France...
Here are moments which show that the tradition remains popular. According to a program on TFA tonight, it represents a 90 million Euros business volume a year. 85% of the French production comes from Nantes.
May Day is the only day of the year when the street selling of muguet is allowed.
13 flower bells on a sprig is considered lucky. Here are 13 muguet pictures.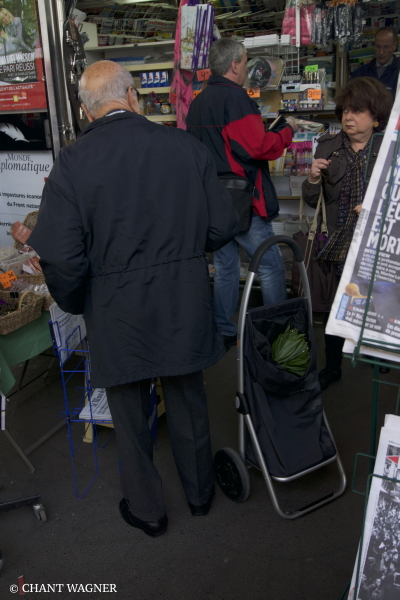 A man carries a bouquet of muguet in his caddy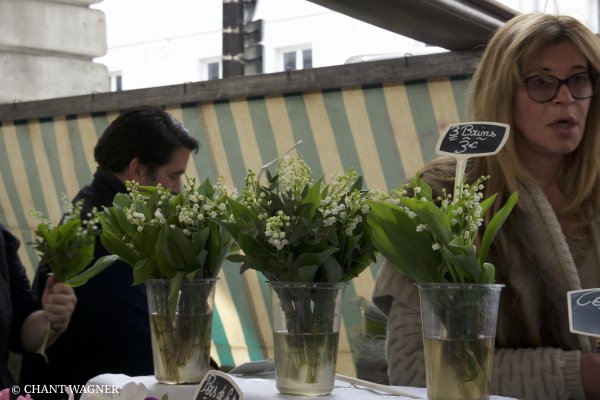 Muguet des villes
La leçon de muguet
A seller twists twine around sprigs of lily of the valley - Muguet dancing in the light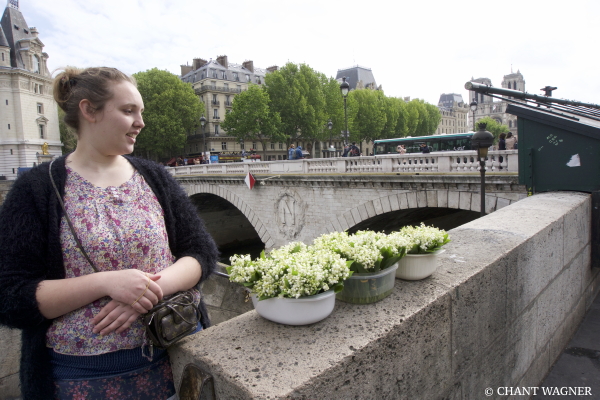 Muguet des bois (wild lily of the valley)
Kitsch Disney Muguet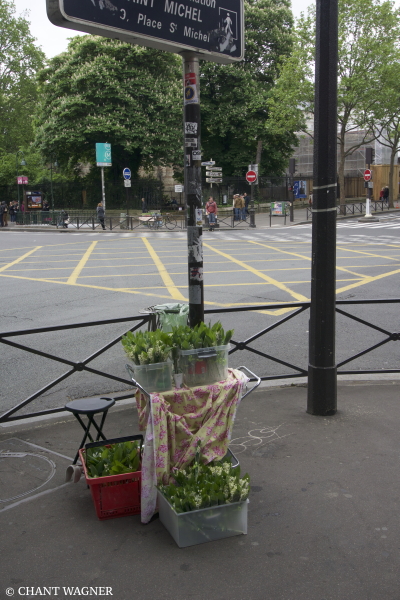 Muguet du Boul' Mich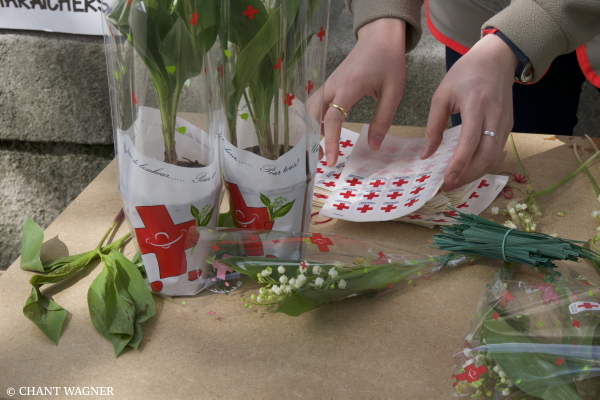 Muguet de la Croix Rouge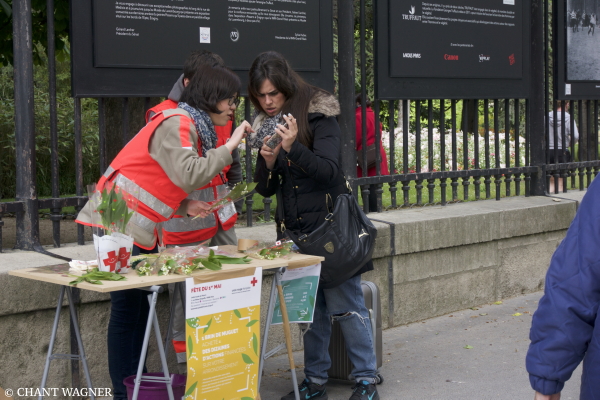 Multitasking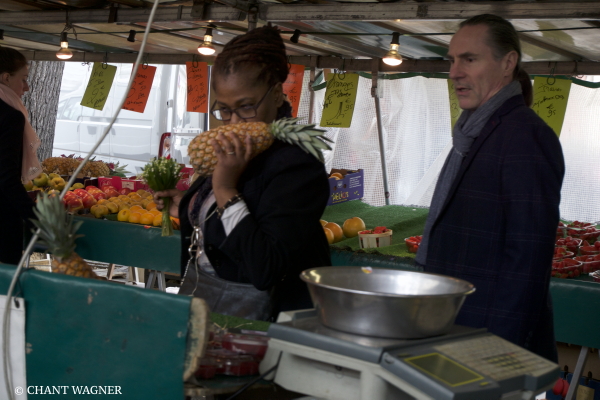 Muguet et ananas
The prettiest stand of muguet on May Day (I have other photos to prove it) // le plus joli étal de muguet du 1er mai (j'ai des photos pour le prouver)
Muguet dans la main d'une marchande
Wishing you luck, with the help of muguet / lily of the valley!