Dancey Step III // Pas dansant III // Claudia Cardinale's Cannes Festival Poster at Night {Paris Street Photography}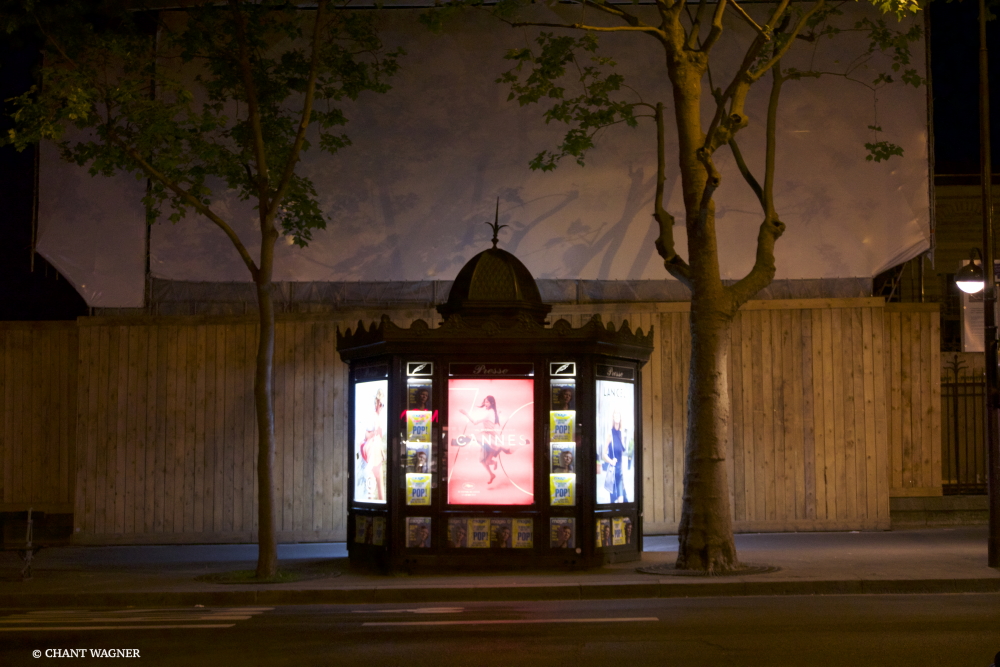 Dancey Step III // Pas dansant III - Claudia Cardinale's Cannes Festival Poster at Night © CHANT WAGNER
The Festival de Cannes is opening today. To mark the occasion, here is a photograph I made at night of a seemingly empty stretch of Paris street...
The scene looks like a theater stage, which is an apt backdrop to the Cannes Festival poster plastered on a press kiosque, showing a young Claudia Cardinale dancing on the roofs of Rome.
The image of the poster, which was photoshopped to enhance the light-as-air sensation of gravity-defying dancing, shocked opinion as an attempt to glamorize physical frailty and feather-light weight in women. Cardinale answered that as a feminist she felt it was acceptable an edit, seeing it as an aesthetic statement rather than as an image influenced by the catwalk ideas of skinny beauty, which are coming under heavy fire today, and rightly so.
In France, "arranged" photos now need to bear the mention that they were edited... to look more in tune with an image of beauty you have in your head, more "perfect" according to, mostly, fashion-magazine clothe-horses criteria.
It's unnecessary, we think, to "erase" some of Claudia Cardinale's natural beauty to make her look more like a bird in flight. She is a woman and a human being, not a bird - or a cat or a panther or a deer, or an object. The photo editors deformed her, made her look frailer than she was and a bit unnaturally sickly for her physique, as if suffering from anorexia, a lesser woman than she was then. The original photo looks much better, full stop.
You could also read: