The 5th Sense in the News: Guide Cosmetox by Greenpeace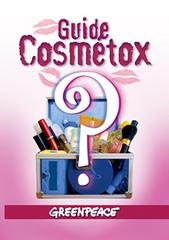 Greenpeace issued an in-depth study in 2006 on the level of toxicity of beauty products commonly used by consummers. A chapter on perfumes is included with a color alert classification of the perfume houses and manufacturers depending on their level of commitment to sound ecological and health-conscious practices. Green is for companies who guarantee that they are not using any of the toxic components targeted by Greenpeace. Orange is for brands that admit to using these targeted toxic substances but who have announced that they are in the gradual process of finding substitute ingredients for these components. These companies could either move to the green or red zones when information is updated. Red, which sadly regroups the overwhelming majority of perfume (and cosmetic) brands, codes companies who do not want to guarantee that they are not using these targeted toxic substances and who most of the time are not interested in implementing substitutive policies. The red-coded brands usually prefer to point out that they are following official legislations which, as Greenpeace stresses, were formed in a permissive context and are therefore lacunary...

The lists of perfume houses are not exhaustive. I think it would be great if niche perfume houses not listed in their guide contacted Greenpeace, especially if they think they belong in the green list.
Who are the exceptional green-coded perfume brands? This is going to be quick because there are not many of them:
• Les Parfums de Rosine
• The Different Company
• Altearah
• El Latter del Alquimia (Alquimia)

• Laboratoires Phyt's
The orange-coded brands are also scant:
• Coryse Salome
• L'Occitane
• Melvita
• Royal Opera Parfums
• Tabac Original
• The Body Shop
For more information and to download the Guide Cosmetox (in French) please go here. An html version is available here (there are slight differences with the downloadable guide). There is also a separate report on the chemical composition of 36 eaux de toilette and eaux de parfums here. You can also find this report in English here. There are also a report on phtalates and artificial musks in perfumes and one on the scent of chemicals in English on the same page.
Many thanks to Aurelia and Jean for sending me the report!