Fragrance News: Free Sample of Inspiration by Lacoste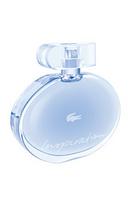 You can order free samples of the new perfume by Lacoste, Inspiration, for yourself and a friend on the Lacoste Inspiration website. You will be asked to fill out a questionnaire. It takes a little while to download the file for the free sample program so don't give up!
Update: the offer is no longer available.