Andy Warhol Perfumes Before Bond No.9 {Perfume History & Facts}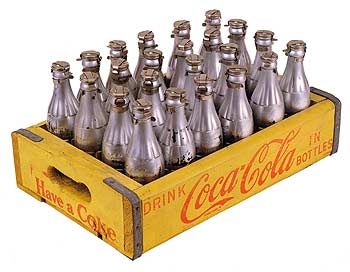 Silver Coke Bottles, Andy Warhol, 1967
Joan Kron, contributing editor at large for Allure, wrote to WWD to inform readers that she was the first person to produce an Andy Warhol scent together with the artist in 1967.
You can also still spot some Andy Warhol fragrances that were released in the 1990s, bottled with his art on them (see pic after the jump). According to her testimonial,
"I personally produced the first Andy Warhol fragrance with Andy himself for a Pop Art Store called "The Museum of Merchandise," held by the Arts Council of the YMHA in Philadelphia (now the Gershman Y). The show opened on May 10, 1967. At the time I was the chairman of the Arts Council and a creative director (along with Audrey Sabol) of the Museum of Merchandise, which featured useful objects designed by artists......

I asked Andy to participate and he suggested doing a perfume. I took him to a small perfumer who had a shop near Washington Square, around 12th Street in New York. The Arts Council paid for the manufacture. Andy said he wanted the "juice" to be yellow and smell like Canoe, a popular lemon-scented cologne. He decided to call it "You're In" (say it fast). He wanted it bottled in a silver Coke bottle."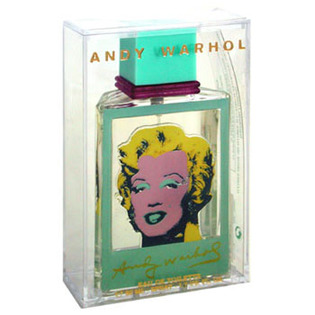 Images from Bloody Athena blog and Strawberry.net