Dolce & Gabbana Wins the Macho Prize for Most Sexist Advertising & Le Mouvement du Nid for Least Sexist Ad {Cultural Notes}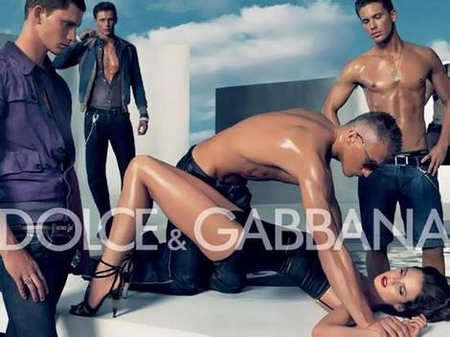 Sexism & Violence Against Women in Advertising
When talking about fragrance it is hard to eschew images from advertising campaigns, sometimes pleasant, sometimes less so.
An association in France called La Meute (The Pack) gives out prizes each year to the most sexist ads and the least sexist ones. Everyone is encouraged to participate and submit their own findings (unfortunately, as only found in a French publication - it would be great if they could broaden their scope).
So, apparently, they missed the Tom Ford ads, and in this case "sexism" would include men (this site does not show the most porno-chic ones in the series)...
This year Dolce & Gabbana won the 2008 Macho prize for its continuing depiction of women under a sexist angle over the years. Two other recipients are the Polo Cup Volkswagen for the stereotypical representation of a beautiful air-head and Citroên for the image of a pregnant woman cut in half.
The least sexist ad prize or 2008 Femino prize went to Le Mouvement du Nid, an association that fights prostitution and which this year chose the effective slogans "Are you a client?" -- "Neither my mother, nor my sister"(in a tattoo). And finally, "Prostitution is not for my own nor for others".
You can see some other Femino prizes for this year as well as runner-ups here.
The Macho prizes are not shown as the organizers do not want to advertise those images further.
(via FashionMag.fr)