New Book on Chanel Awarded the Prix Goncourt for Best Biography {Fragrance News} {Cultural & Fashion Notes}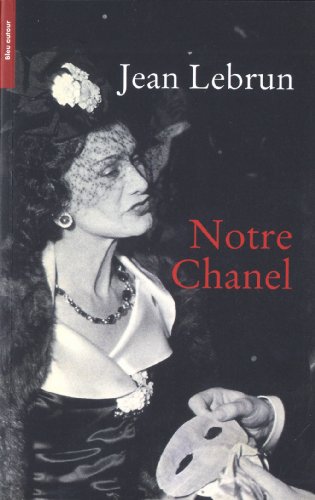 Chanel, the Muse
The book Notre Chanel (Our Chanel) by Jean Lebrun, newly published this year in April 2014 has been awarded the Prix Goncourt, one of the most prestigious literary prizes in France, in the category dedicated to biographies...
The personality and life trajectory of Gabrielle Chanel have constituted an endless source of fascination for biographers, no less because the Grande Mademoiselle had learned to reinvent herself.
The new biography is reported to be the result of the conjoined passion of the now defunct Bernard Costa lost to AIDS, the partner of author Jean Lebrun, a historian. They have tried to show a more unconventional side of Chanel going for inexplored sources and forgotten witnesses.
Notre Chanel by Jean Lebrun, Bleu Autour, 2014, 276 pages.
Price: 19€