Familia Zuccardi Malbec Cologne (2008): An Argentinian Wine Perfume {New Fragrance}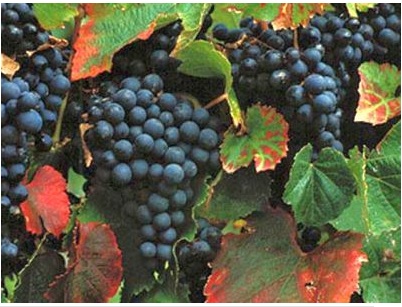 Malbec grapes
Familia Zuccardi, an Argentinian winery located on the outskirts of the city of Mendoza, 1000 kms to the West of Buenos Aires have launched a new debut masculine fragrance based on the aromas of Malbec or Malbeck wine, as it is iconic of Argentinian wines.
The fashion of bringing together the worlds of wine-making or liqueur-making and perfume-making in personal fragrances has been illustrated by brands such as Frapin, Ginestet and Courvoisier....

The Malbec cologne which is reportedly inspired by the art of good-wine making and the aromas of the local vineyards was developed by a company called Aromas del Vino, which have already distinguished themselves by creating a technical game allowing the recognition of some of the 150 nuances that can be found in a wine. The premise to them was that making a good wine was like making a good perfume. The perfume is in fact carried by wine alcohol. They nevertheless view the new jus as "avant-gardist and daring".

The Malbec perfume is sold at the Familia Zuccardi winery for $ 27.
Malbec often known as Côt in French is a Bordeaux varietal. It was exported to South America before a Phylloxera outbreak devastated the vine in France and apparently presents improved traits.
Sources: RPP Noticias, What is Malbec Wine?