Jardin de France New Culture & Nature Line Is Inspired By 6 Countries (2008) {New Perfumes - Beauty Products}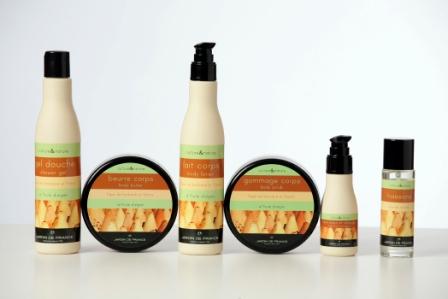 Jardin de France
, a French perfume house established in 1920 - from which I usually like to buy eaux de cologne both classical and with a twist (angelica, chypre, jasmine, heliotrope...) - have come up with a new concept for a new line of perfume and beauty products titled
Culture et Nature
(Culture and Nature). I am happy to say from the outset that they ship internationally so this will not appear as just one of those tantalizing posts where you have to start mentally taking down notes on what to check next time you travel to Europe or perhaps even plan a perfume trip.
The new collection includes 6 series of products inspired each by one country and their traditional olfactory and vegetal oil cultures: Brazil, China, India, Madagascar, Morocco, Russia...
The eaux de toilette are completely sold out at this point but bath products and perfumed oils are still available (they are having a sale).
Brazil
is inspired by rosewood and flax and babassu oil
China
is about osmanthus, linden blossom and camelia oil
India
features cotton flower, angelica and margosier oil
Madagasca
r has notes of niaouli and lily and uses Tamanu oil
In
Morocco
you find prickly pear, freesia, and argan oil
Russia
smells of larix or larch, snow-drop, and offers the benefits of hemp oil
I think that the idea of using very localized cultural olfactory notes is creatively reinforced by the one of using local oils as well. A great idea!
The body massage oils are still available for 14, 32 € each and the body butters for 14, 80 €. They also offer shower gels, scrubs, body lotions. The eaux de toilette hopefully will be back later on.