The Party Fragrance The Party in Manhattan (2007) & The Ten {Spotlight on a Perfume Brand}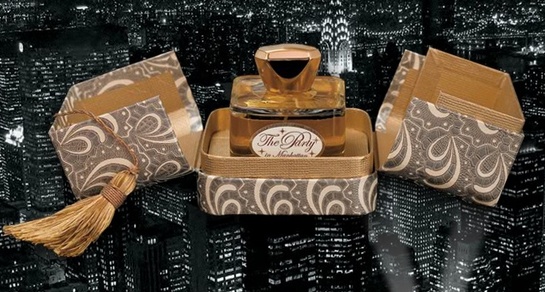 The Party Fragrance
is a very confidential Italian perfume brand (only 2 Italian internet sources mention it) that
Roja Dove had indirectly mentioned previously on this site in an interview
he gave to TSS last year. He had said that a new fragrance called The Party had been launched and was to be released in the fall of 2007. Then, no further particulars surfaced and I promptly forgot about it.
Serendipity made me happen on the brand's site which actually carries two fragrances,
The Ten
(not to be confused with
The Knize Ten
) and the more recent one,
The Party in Manhattan
.
First of all, the website is a pleasure to visit: it is atmospheric and sleek recreating an ambiance from the 1920s to the 1930s with the languorous jazz music playing on into the night. The flacons, especially the one for The Party, is an ultra-glam art-deco recreation and you are ready to fall in love with the perfume just by looking at the way it is so charmingly and luxuriously showcased. The name is also great...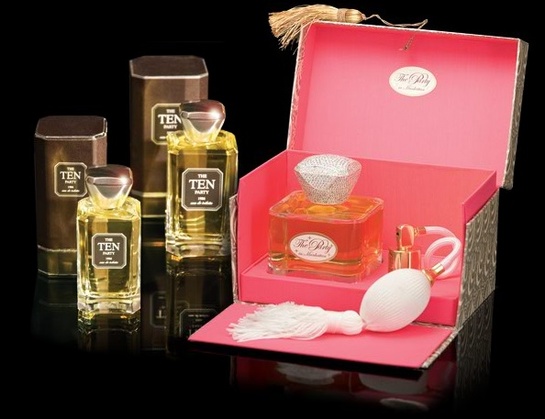 The fact that these two scents are definitely hard-to-find fragrances, seemingly distributed only in Italy, makes them look even more desirable, of course, and rare.
The Party
in Manhattan, was inspired or is based on a perfume launched in the 1930s by a great perfume company which will remain nameless. Its introduction was the pretext for a great celebration, a party to which 2000 luminaries and personalities of the showbiz of the time were invited. Re-launched in November 2007, it is described as a floral perfume with marked spicy accents. The head notes are hesperidic, aromatic, and spicy with: bergamot, mandarin, clary sage, bourbon carnation, and carrot. The heart is a grand bouquet of the best classical blooms: jasmine, may rose, ylang-ylang, iris. The base is woody, musky and ambery with vetiver, patchouli, oak moss, and gray amber.
The Ten Party
bears the date 1986 on its flacon but no information is given out about its history on the site. The top notes are fresh and aromatic: bergamot, provençal lavender, lemon from Sicily, cumin essence, petitgrain from Paraguay, pink peppercorns. The heart is floral and spicy: tarragon, jasmine, clove. The base is woody and musky: maté absolute, incense essence, cedar wood, Indonesian patchouli, oak moss, white musks accords.
You can order the perfume The Party by phone by calling
Profumeria Gambarini
; a list of Italian perfumeries can be found on the brand's site.