Boots Resurrects Girard Perfume House Nearly A Century Later {Fragrance News}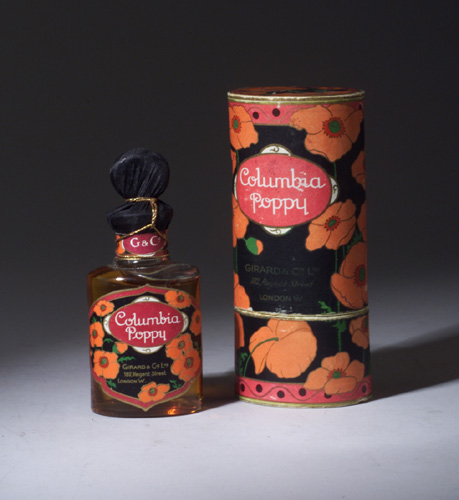 Columbia Poppy by Girard & Cie from Ragoarts


Boots Pharmacy chain has become interested in the archives of an old British perfume house from the turn of the 20th century named Girard & Cie and decided to resurrect the brand. They have relaunched two fragrances from the 1920s as well as taken the opportunity to introduce three new scents under the same historic label. Girard & Cie, sometimes with a Mme before its name originally opened a shop in London in Regent Street...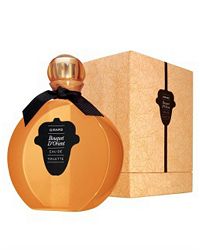 The new Bouquet d'Orient by Girard
Bouquet d'Orient and Lysval are reinterpretations of original formulas while Bali Sunrise, New York Nights and Provence Spring are new additions to the "house" catalog and follow a travel theme that already existed in the early days of the house.

"Girard Brand Development Manager, Helen Tarver said: "The beauty of archives is that you never know what you're going to find. When I found a whole batch of original recipes and marketing materials in the archives I felt instantly excited that I had found some "buried treasure" that was worth resurrecting" (...)

"The original Girard was a modern brand, sitting alongside contemporaries such as Chanel, Floris and Penhaligons, with some of its advertising illustrated by Gladys Peto, a member of the legendary Bloomsbury Set. At its height, Girard offered fifteen different fragrances and now some of these original recipes have been reconstructed to form part of the new range."

Bouquet d'Orient aims to evoke "the hustle and bustle of pre-war Shanghai, with a rich and spicy amber oriental fragrance."

"Bouquet D'Orient opens with top notes of Neroli, Bergamot and Lemon, which give way to a floral heart of Bulgarian Rose, Ylang Ylang, Mimosa, Orris, Cassie, and French Violet Leaves. All this rests on a warm resinous melange of Madagascan Vanilla, Tonka Bean, Benzoin and Myrhh, with just a hint of Patchouli."

Lysval is "a deliciously layered fragrance updating a classic vintage recipe, Lysval incorporates some of the richest floral essences in the world to instantly evoke the richness and tranquillity of the perfect English garden."

Description:" A cascade of flowers, including Ylang Ylang, Indian Jasmine, Rose Petals and Orange Blosson are supported by a beautifully powdery French Orris, Benzoin Siam and warm rich Sandalwood. A particularly French base combining Jacinthe Fleurs and Muguet contributes to a fresh Spring floralcy of Hyacinths, Lily-Of-The-Valley and Freesias."

You can read more about the new range in Webwire

Boots already carries the line online