Madison Perfumery, The First One Of Its Kind In Romania {Scented Paths & Fragrant Addresses}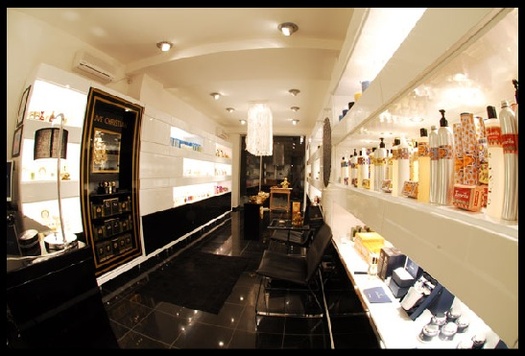 After publishing a commentary
to an article on reportedly the first niche perfumery founded in Romania, I received an update from the owner of another niche fragrance store located in Bucharest
Madison Perfumery
explaining that their business had been established before the more recent La Maison des Parfums, that is in 2007. The owner of the latter business turns out to be a former patron of Madison Perfumery. As one can see, the perfumery scene is evolving fast in the capital city of Romania.
The pictures of the Madison Perfumery boutique look wonderful. I think that Bucharest is teaching us some lessons in perfumery decoration and premium customer experience. From the owner
Madeleine Florescu
a former marketing executive for Kanebo USA,
"Our portfolio includes names such as Annick Goutal, Creed, Clive Christian, Parfumerie Generale and Nasomatto, and starting September I will add Bond No 9 and Puredistance"...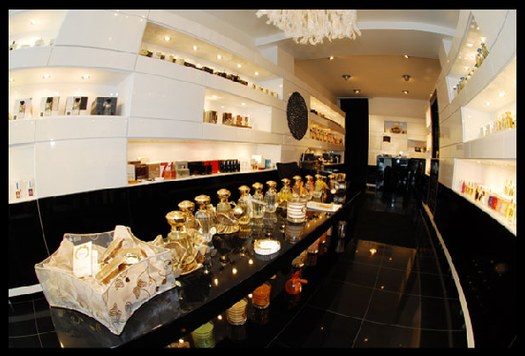 They are also considering adding the By Kilian line soon.
Octavian-Sever Coifan
, a Romanian fragrance historian and perfume blogger based in Paris author of an encyclopedia of perfume in Romanian entitled
Parfumul
added that he actually organized an exhibition at Madison last year. When asked about the history of luxury perfumeries in Romania prior to 2007, he had this to say,
"There were perfumeries before, they opened right after 1990 but they sold the regular perfumes as everywhere in Europe, the big brands like Dior, Chanel, Guerlain and so on, and since several years all the Coty and P&G and Arden. Estée Lauder opened her boutique in Bucarest in early 90's. We have almost everything that is in Europe (even Sephora shop and to a certain extent I have to admit that there are perfumes that are not available in Paris!!!) but what is special about MDP and Madison is that they brought niche and more expensive perfumes or less known as the very famous brands."


So, niche is new in Bucharest, although one can only assume that in the past when the city was dubbed the "Paris of the East" or "Little Paris" (Micul Paris), there must have been luxury perfumeries to satisfy the tastes of trendy urbanites.