Vivienne Westwood Honoree of 2008 UK Circle of Champions {Fragrance News}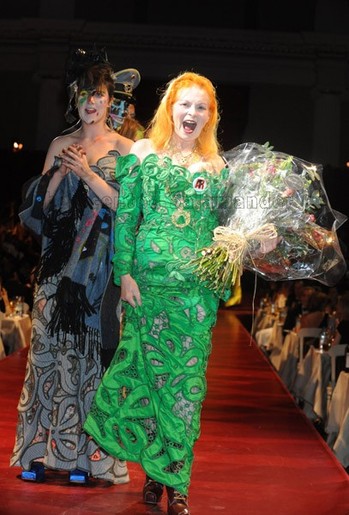 Vivienne Westwood at the Chaos Point Gala Dinner on November 18, 2008

After Sir Paul Smith last year, fashion designer
Dame Vivienne Westwood
was honored with the 2nd award of the
UK Circle of Champions
given by the US Fragrance Foundation, on November 19th 2008. The membership recognizes a personality's notable contribution to the fragrance industry...
According to
Cosmetics Business
,
"Westwood is said to have been selected because her scents are evocative of decades gone by and since the launch of her debut fragrance, Boudoir in 1998, Westwood has had continued international success with the fragrance side of her business."
Vivienne Westwood's portfolio of perfumes includes Boudoir, Libertine, Anglomania, Boudoir Sin Garden, Let It Rock.
(Also via
Cosmetics International
)