Article on Lucien Lelong's Heritage {The 5th Sense in the News}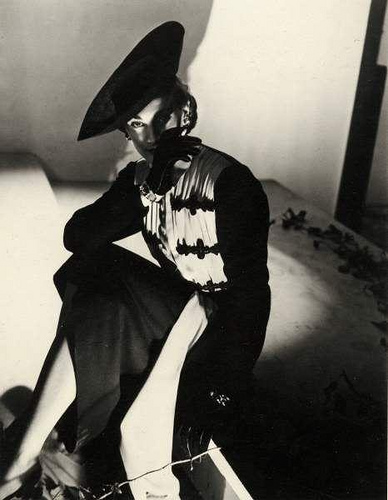 Lucien Lelong dress from 1937

An article based on Jacqueline Demornex's book
Lucien Lelong
retraces the career of the couturier and in particular his determining role in having prevented French haute couture from being transplanted from Paris to Berlin during the Nazi occupation.
His perfumes are evoked in passing, with a cultural note...
"The story of how he saved Parisian couture in the face of hostile takeover by the Nazis has overshadowed his creative legacy, but then it is so significant it is hardly surprising that his clothes have been half-forgotten, along with his scents (in Gentlemen Prefer Blondes, Marilyn Monroe and Jane Russell are seen shopping in his perfume boutique)."


If Lucien Lelong fragrances have been "half-forgotten", they have not entirely disappeared from the face of the earth as the perfume license is still active. Last spring I
featured their fragrance site
after happening on it by chance.
A reader asked for a review of the vintage version of Indiscret but the bottle I got was not in a good enough shape to warrant a review of its contents. However, I purchased another bottle so I will be in a better position to do a comparative review of the modern and vintage versions.
If you have used either or both, please comment. There was for example
a good thread on Le De by Givenchy
, but it is indeed perhaps true that the Lucien Lelong perfumes have become more thickly covered by the dust of time.
Photo credit:
Sacheverelle