Annick Goutal Un Matin d'Orage (2009): Japonisant Art {New Perfume}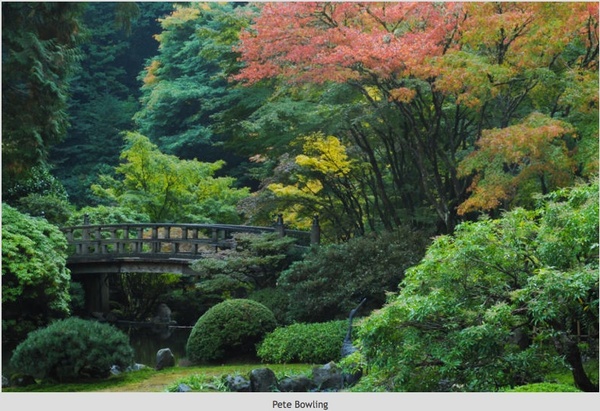 Portland Japanese Garden

Annick Goutal
who has had, one realizes on the spur of the moment, a cryptic garden series of scents being developed over the years, without ever being systematically labeled as such, is going to launch a new perfume in February 2009 inspired by a Japanese garden called
Un Matin d'Orage
(A Morning After a Thunderstorm). It comes after the house's recent venture into more Orientalist territory (the Middle East) with
Ambre Fétiche, Myrrhe Ardente, Encens Flamboyant
and
Musc Nomade
while at the same time tying in with their ongoing interest for a cultivated, feminine nature.
Created by the usual team of in-house perfumer
Isabelle Doyen
working together with artistic director
Camille Goutal
, Un Matin d'Orage is based on the evocation of the scents of a lush Japanese garden as awakened after a storm,
"The idea is to imagine yourself in a Japanese garden -- not a Buddhist Zen-type place, but a real garden with lots of greenery -- and smell the plants, leaves and white flowers after a storm as the sun creates a scented mist," said Camille Goutal, the brand's creative adviser and daughter of its namesake founder....

The concept here thus revolves around the artistic program of bringing out the richer notes of the Japanese garden rather than the minimalist tradition of the "dry garden".
The upcoming Japonisant perfume offered in Eau de Toilette concentration features notes of gardenia, Sicilian lemon, ginger, magnolia, jasmine sambac, Indonedian champaca, reminding one to some extent of the exotic white floral fragrance by the same house, Songes. The Japanese styling of the scent obviously comes through the addition of an accord of perilla leaves or Japanese shiso (
Perilla frutescens var. japonica
) popularized in the West as a foodstuff together with sushi and which has such a distinctive, rich smell and taste, at once greenly resinous, reminiscent of aniseed, foresty and aromatic...
"The eau de toilette will retail at 50 pounds, or $75.20 at current exchange, for a 50-ml. spray bottle and 71 pounds, or $106.79, for a 100-ml. spray flacon. The fragrance will also be available in a limited edition 100-ml. orb-shaped bottle topped with a butterfly stopper, which will be priced at 125 pounds, or $187.90."
Via
WWD