Marc Jacobs Daisy Blooms (2009): Young and Younger {Fragrance News - Limited Edition}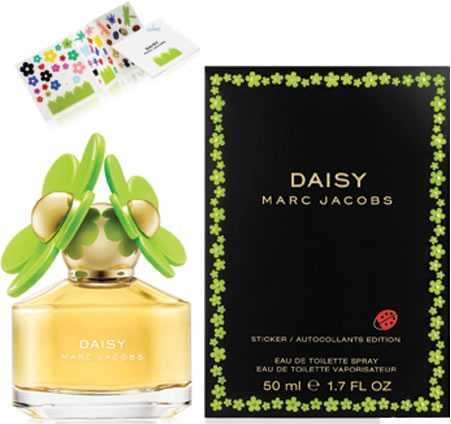 Fans of
Marc Jacobs Daisy
will be pleased to know that a limited-edition titled
Daisy Blooms,
the
Sticker - Autocollants Edition
will be out in February 2009...
Inspired by springtime, the packaging has been revamped and "colorized" as the daisies are now an eye-popping grassy-prairie-green hue. Inside the box, the happy Daisy wearer will be able to find a collection of cute(sy) stickers. The perfume itself remains unchanged.
One is struck by how, in a way, this perfume for younger women is a distant echo of Ma Griffe by Carven. It is the same target group, same youthful green coloring, same representative success, but a completely different spirit, much more childlike. You know, these stickers are like the ones they give out to kids at the doctor's and at the supermarket...
So here's my question to younger women: what do you think of these stickers - are they a selling point ? - and if you like them, how will you use them?
Via
Sfilate, the Italian edition